Dr.-Ing. h.c. F. Porsche AG, commonly shortened as Porsche, is a German automobile maker known for its high-performance sports cars, sedans, and SUVs.

Porsche was founded in 1931 by Ferdinand Porsche. The company is owned by Volkswagen AG and headquartered in Stuttgart, Baden-Württemberg, Germany.

Porsche is a leading sports car maker in the world. In 2020, the company manufactured 272,162 vehicles. Its revenue for the year was €28.695 billion.
Porsche Font
Porsche logo was inspired by the coat of arms of Free People's State of Württemberg. The logo features antelopes and a black horse on a yellow shield, as well as black and red stripes. These features are all part of Württemberg's coat of arms.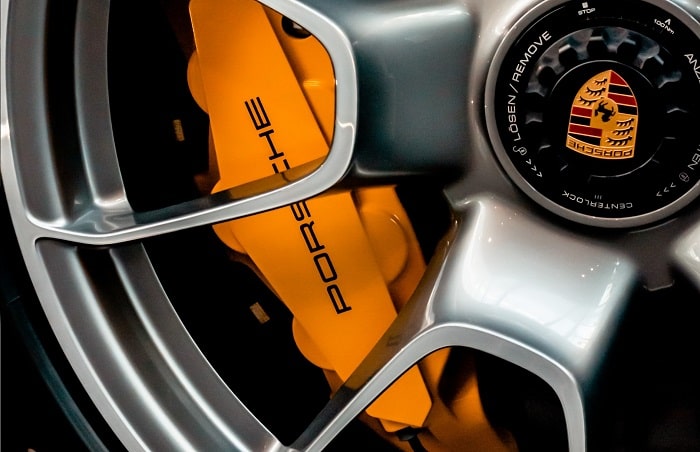 Porsche may have been around for slightly over 90 years. However, the automaker first witnessed determined efforts to enhance its logo in the 1950s. It's during this period that the company started to appear in graphical presentations in advertising and branding materials. At the center of these campaigns was a famous graphic designer from Stuttgart known as Erich Strenger.

Strenger worked as Porsche's freelance designer from autumn 1951 until the 1980s. During this period, he was instrumental in shaping the sports car manufacturer's visual identity.
He was tasked with reworking various elements of the company's branding materials, including its sales catalogs, posters, and logo. Strenger is believed to have been the brain behind the Porsche Franklin Gothic, a custom typeface based on Franklin Gothic that Porsche would use for several years.

In 1990, Porsche commissioned another graphic designer cum typographer called Kurt Weidemann to take over from Strenger. Weidemann made a number of adjustments to Porsche's fonts, including the fonts used on the automaker's logo.
One of those adjustments was the reduction of boldness in some of the lines, as well as the widths and heights of individual letters in the logo. These alterations made the logo especially legible on moving objects.

In 2016, Porsche engaged the services of the Berlin-based agency Meta-Design to enhance its visual identity further. Meta-Design developed a new corporate design for Porsche, which included reworking the brand's logo font.
The designer is credited with creating a font known as Porsche Next, which subsequently replaced Porsche Franklin Gothic. The new font allowed Porsche's branding materials to be used on print media as well as digital display formats.

Now, it's worth noting that both the Porsche Franklin Gothic and Porsche Next were designed specifically for the automobile manufacturer. So, you're unlikely to find identical versions of these fonts anywhere else but on the company's official branding materials.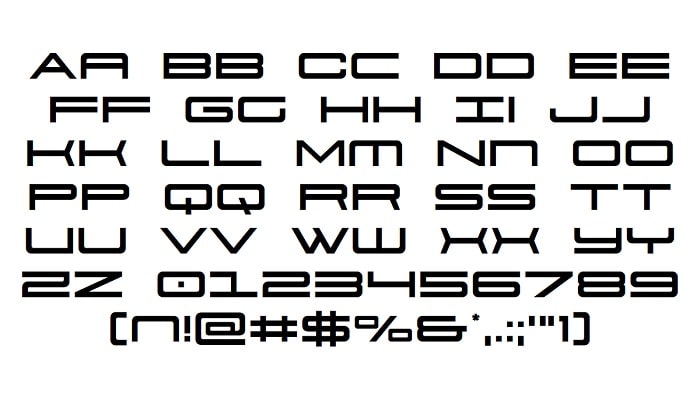 That said, there are several typefaces that closely resemble the original font used on Porsche's logo. One such font is known as 911 Porscha, designed by Iconian Fonts.
Where to Download Porsche Fonts
As already mentioned, both the Porsche Franklin Gothic and Porsche Next were custom-made for the automobile maker. 

However, you can download the 911 Porscha font, a typeface that's quite similar to Porsche's original logo font. This font is available for free download on Font Meme and WFonts websites.