Last Updated on January 21, 2022
Finding the right typeface for a project can be challenging at times, especially if you're just starting out. One of the things that can help is to slowly build your collection once you see something that's both convenient yet gorgeous. A good example would be Poppins.
What Is Poppins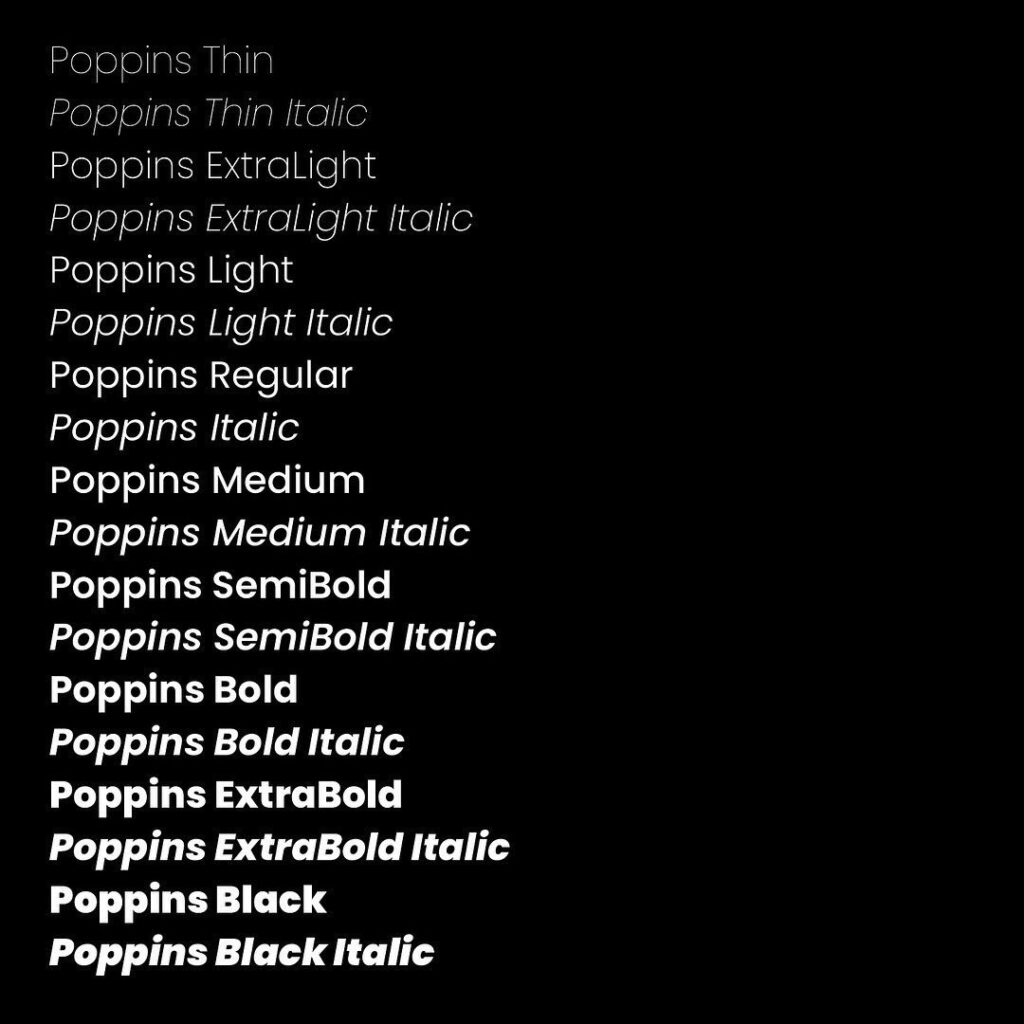 Designed by Jonny Pinhorn and Ninad Kale and published by Indian Type Foundry in 2014, this geometric sans serif boasts of lovely curves and well-rounded corners. What makes this unique is its multilingual support that is friendly not only with Latin characters, but also Devanagari languages. In fact, this is the first ever Devanagari typeface that can handle the distinct qualities of the written system.
Even, clean, and almost monolinear, Poppins has 9 weights for a total of 18 font styles. This ranges from Thin, Thin Italic, Extra Light, to Regular, Black Italic, and Extra Bold.
Poppins on the Web
Using geometric fonts is a popular choice for modern designers because it can fit virtually any theme or concept. Plus, you can pair them with practically anything as well. Poppins for instance, can look beautiful by itself. But paired with livelier fonts, such as Northwell, Noe Display, or Orelo, and you've got yourself a bunch of playful outcomes.
Don't worry about legibility either. Poppins remains sensible even when reduced to 8 pixels. This means you can apply it on website copy, titles, logos, menus, packaging, labels, branding, and brochures with little to no problems.
This font has an open source license and is therefore, FREE for personal or commercial use. Poppins is a great web font for beginners, particularly for those working internationally. This font has multilingual support and caters to Indian and Latin scripts; so use it with confidence.
Activate all or just some of the font styles from Adobe Fonts, or get the entire family from sites like Font Squirrel or Font Meme. You can find this on Google Fonts, too.