Last Updated on September 28, 2023
Movies have gone a long way from simply a form of entertainment to becoming part of our culture. Today, movies span genres and countries. There are films that make you laugh, make you cry, make you frightened, or all three.
Hollywood doesn't have the monopoly in producing the best movies anymore. Even small, independent companies can create films. In fact, you can make your own short film on zero budget! Movies can also reflect a community's struggles. Many motion pictures today feature the reality of a local area, or a group of people.
You don't need to be directing movies in order to produce a blockbuster. These movie fonts will garner plenty of attention by themselves when used appropriately.
Marvelous Movie Fonts
1. Due Credit
Specifically designed for the film and television industry, this display font from Wingsart Studio features a total of 14 fonts that look amazing on headlines, credit blocks, or titles.
2. Primal
Primal is a perfect choice for movies of the sci-fi nature. If you plan to do a movie about the great unknown that is space, Primal would serve as an iconic choice.
3. Upside Down
Don't be afraid – it's the Upside Down! This awesome font is bound to bring mystery and retro vibes to any design. Bold and dramatic, it'll totally grab the attention of anyone who sees it. From posters to logos to social media graphics, its clean angles and curves will take your works to the next level.
You can even mix and match the regular and outline styles to create various moods such as mystery, adventure, horror, or vintage. So don't settle for a noob font – grab Upside Down and dominate the design world!
4. Stardock
Looking for a contemporary typeface that's out-of-this-world? Your search ends with Stardock – a sleek, minimalist font. It features clean lines that are sure to impress even the most discerning of designers. This font offers a world of possibilities: from sci-fi posters, space themes, travel brochures, tech concepts, or artificial intelligence projects, Stardock has got your back.
It's an absolute essential for your design toolbox, taking your work to the next level. With its cutting-edge aesthetic, Stardock is sure to be a hit with anyone who's looking to push the boundaries of design and explore new frontiers!
5. Castleton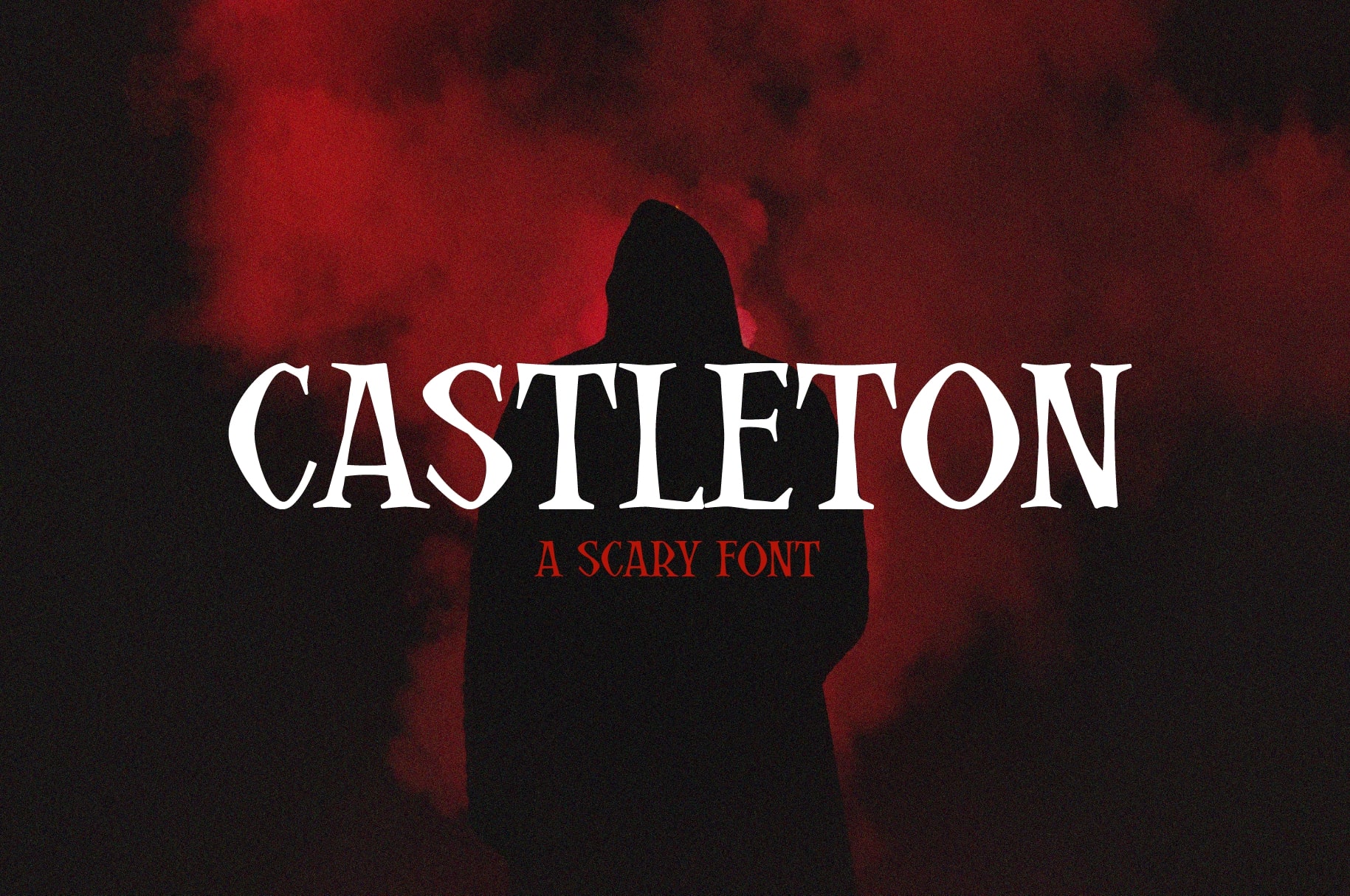 Castleton is a Halloween inspired typeface. This unique font is perfect for horror designs as well as fantasy based projects. You can use it for just about anything like posters, branding, apparel, stationary, stickers, packaging, movies, album covers, and more. Create eye-catching designs today with Castleton!
6. Dragon Fire
Firing up a cinematic experience and need some of that Game of Thrones vibe? That's where Dragon Fire swoops in and saves the day. The playful serifs are enough to make it stand out bold and bright. That said, make sure to add some layers tyles on top to make it as impactful as it can be.
7. Linee
Make your sci-fi or modern concepts stand out using this font pack by Typoerba. The set includes 4 bonus logo templates you can apply on your commercial projects.
8. Fokus
Fokus was inspired by mid-century print design. The height of this condensed typeface automatically draws attention and can be utilized to create beautiful headlines, logos, quotes, posters, social media, headlines, magazine titles, clothing, large print formats, and more.
You can easily pair it with scripts and bold sans serif fonts. Fokus comes in two versions, regular and thin, which makes it super versatile and fun to experiment with.
9. Arkana
Arkana is a breathtaking fantasy typeface. It includes upper, lowercase, special characters, numbers and punctuation. You can use this font for a variety of projects. It's perfect for books, video games, movies or any other kind of publishing or production in the fantasy genre.
10. Portia
Inspired by the film noir genre, this contemporary sans serif by Ochaya Designs will bring the right amount of drama to your works.
11. Iceberg
Iceberg has an interesting mix of quite a few Pixxar titles in its setup, and at the same time, have a bit of a Frozen look to it. For the playful cinematic experience of high class animations, Iceberg is a good option.
12. Parkson Sans Serif
With influences from the grotesque fonts of the 19th century, Greg Nicholls has managed to create 18 fonts that are clean, legible, and beautiful from every angle.
13. Armada CPC
Inspired by seafaring ships fit for battle, Christopher P. Cacho brings to you an extended typeface that's sturdy and willing to fight for you.
14. Sickle Blade Typeface
This gem from Alphadesign is ideal for horror, fantasy, or game-related themes.
Download Sickle Blade Typeface
15. Oyster
Oyster is a sexy and elegant sans serif typeface. This font will grab attention and make your works stand out. Its use is ideal for fashion projects, packaging, branding, magazines, headlines, social media, invitations, and much more. Oyster also includes beautiful ligatures, which will add an extra spark to your design.
16. August Typeface
Charming, curvy, and powerful, this condensed sans serif from Ellen Luff will let you play with extremes in the most delicious ways.
17. Bassanova
If you're looking for something minimal but with a fun, subtle twist to it, look no further than this dynamic display font from Julia Bausenhardt.
18. Brodo
A custom sans serif that comes in 6 art deco styles, you'll have no problem re-creating the glamour of the 1920s. Designed by JumboDesign.
19. Giant
Slay the competition using this custom font that looks great when applied on adventure, action, fantasy, or retro themes.
20. Blackthorns
Don't underestimate these simple fonts by Herofonts. Available in four weights: Light, Regular, Bold, Black, the set includes web fonts, too.
21. Pineapple
Featuring a total of 6 unique fonts, you and your audiences will be swimming under the sea when they see these funny, quirky, but versatile typefaces.
22. Mangano Font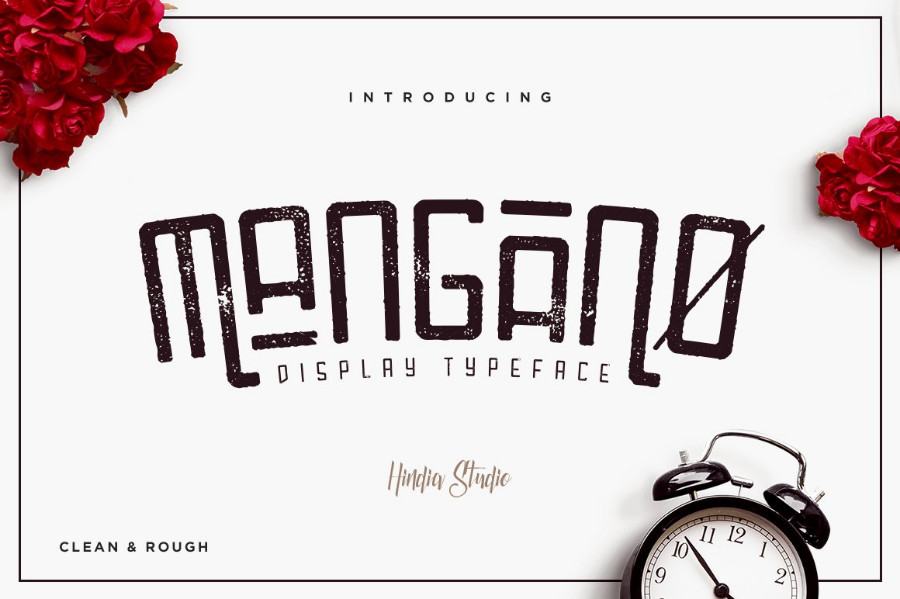 Hindia Studio presents this modern typeface that comes in 2 styles: Clean and Rough that are perfect for personal or commercial works.
23. TT Bluescreens
Narrow, neutral, and geometric, this product is ideal for use in headlines or posters that need a minimal yet classic touch.
24. Rockrace Font Family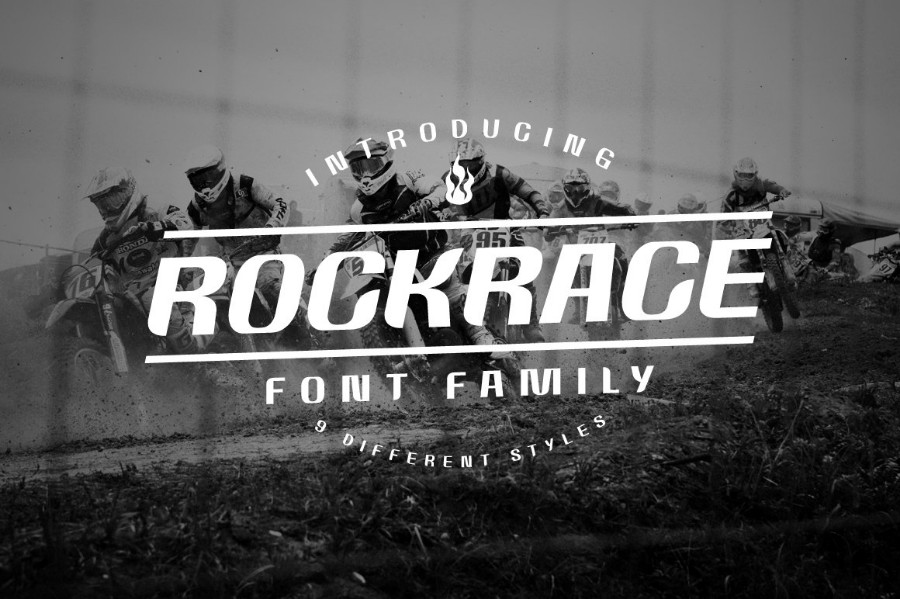 Whether you're working on sports, industrial, or retro concepts, this font family from Arterfak Project has everything you need to make those designs stand out.
25. Clearlight
A sharp and elegant sans from NimaType, you can't go wrong when using this for your headlines or body copy.
26. Brother Typeface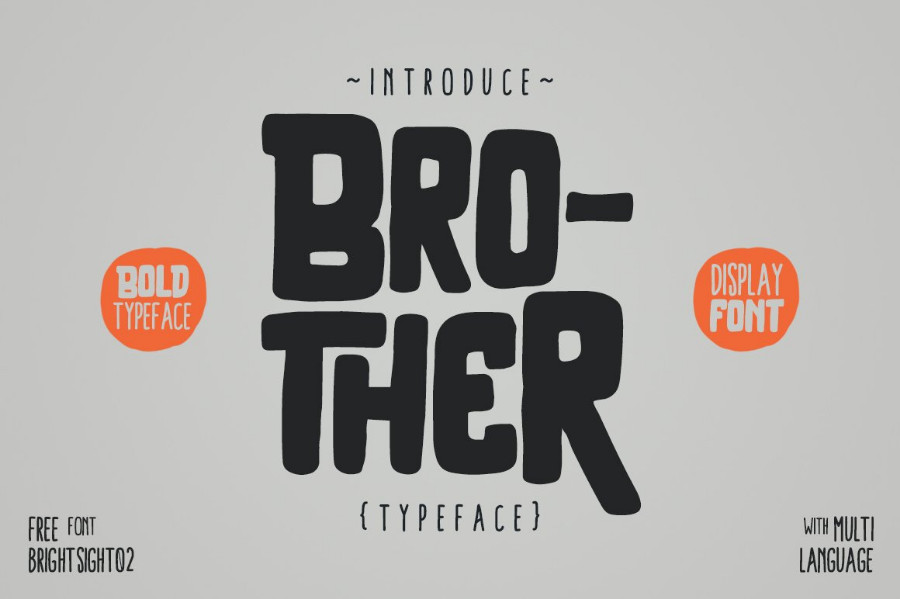 With this bold and awesome typeface by Giemons, you can easily convey your message regardless of where you apply it.
27. Stargaze Typeface
Explore the boundaries of your own imagination in this futuristic typeface from Tugcu Design Co.
28. Billionaire
A custom sans serif that's definitely worth a pretty penny, you will love it on headlines, posters, labels, logos, apparel, and more.
29. Hitchcut Display Font
A homage to Saul Bass and Alfred Hitchcock, this big and bold display font by Its Me Simon will not leave you hanging.
Download Hitchcut Display Font
30. Blacklisted
Keep it classy and modern with this gem from Ramey Type Foundry. The product contains a total of 6 font styles as well as special characters and special tildes.
31. Devant
Devant Pro is an experimentally tall typeface that would serve well for movies requiring a dramatic headline. That's the wonder of tall fonts like these – you can increase their size quite significantly and still not take up a lot of room horizontally.
32. UN'CHAINED
Get into the Wild West spirit in this font family designed by Vintage Voyage D.S. The pack includes 7 typefaces and 4 styles inspired by Morricone music, and Tarantino and Leone movies.
33. Njord Typeface
Call upon the strength of the Vikings when you use this distinct display typeface by Tugcu Design Co.
34. Metropolis Font Family
Evoke the chaos, mystery, and thrill of the urban jungle in this versatile font family by Unio that's based on an old classic design by the original 1927 Fritz Lang movie.
Download Metropolis Font Family
35. Ironclad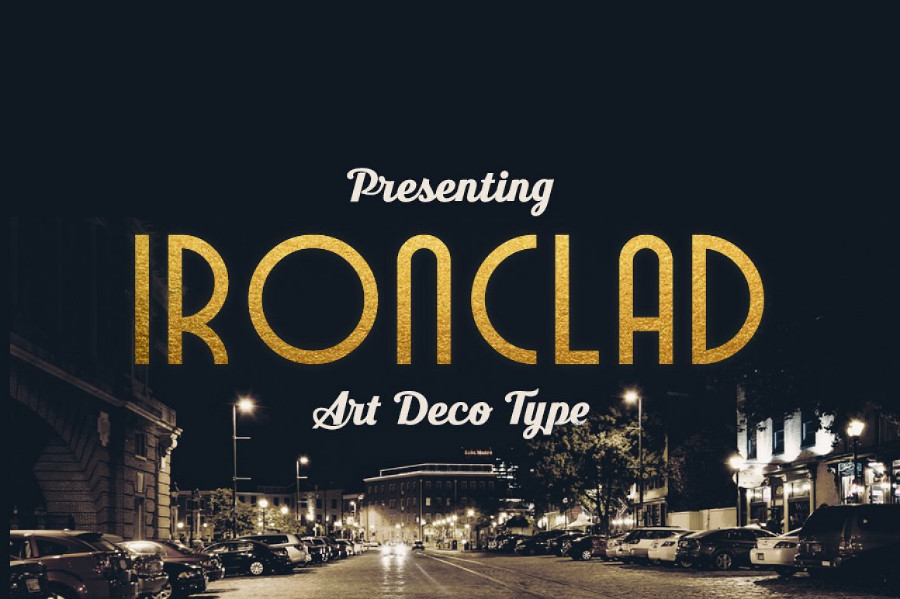 With 3 weights and featuring rounded shapes, this typeface will look great in magazines, labels, logos, posters, branding, and more.
36. Vanguard CF
With 16 fonts you can mix and match or use as a standalone, Connary Fagen offers a wide variety of styles so you make an amazing first impression.
37. NovaDeco Type Family
Designed to evoke the Art Deco period, this display typeface by Types and Boats will be the only wow factor you need when creating contemporary pieces.
38. TT Trailers
This collection of extra narrow fonts by TypeType supports 212 languages including Cyrillic, and includes 1078 glyphs for each of the 10 typefaces.
39. Film Poster Narrow
An ultra condensed sans serif by Fontsphere, this display typeface comes in 3 styles in sharp, geometric forms.
40. Boldine
With 3 styles (Rounded, Semirounded, Regular) to choose from, this big and bold offering from Fateh.Lab will get you making headlines, titles, posters, and labels that demand attention.
41. MADE Soulmaze
Use this product from MadeType for all your branding, corporate, or marketing needs.
42. Marschel Pro
Zeune Type Foundry lets you effortlessly add magic to your projects thanks to this 8-font pack.
43. The Artist
A font duo featuring a retro grotesk and modern script with extras, you can't go wrong when making this purchase.