Last Updated on August 3, 2023
Who would've thought that the red lipstick – a symbol of confidence, glamour, and femininity – had such a tumultuous past? From its innocent beginnings in Sumer and ancient Egypt, to women's rights marches in the 20th century, red lips were shocking, provocative, and undoubtedly enthralling.
Red Lipstick in Revolution
While many historians credit ancient Egyptians for being the first people to use cosmetics, there are experts who consider ancient Sumerians to have started the trend. Back then, it was common for both men and women to don a red lip. This mixture was often made from wax or fat, with carmine and red ochre pigments.
In ancient Greece, it was prostitutes who wore red lip paint. Unfortunately, because they became highly associated with the color, a law was passed that they could be persecuted if they were seen without their rouge lips. Tighter restrictions were placed for using cosmetics of any kind during the Medieval period.
From the 1700s to the 1800s, the use of red lipstick were linked to 'deceiving men' and hence, connected to witchcraft. It wouldn't be until the turn of the 20th century when lipsticks would be more widely accepted. Thanks to suffragettes, rouge lips became a symbol of the fight for rights, freedom, and individuality.
When women returned to the workforce after WWII for instance, they wore red lipstick to have a sense of self-identity. In fact, the famous Rosie the Riveter poster was believed to have sported cherry lips. By the 'roaring twenties', Hollywood actresses would don red lipstick as a sign of glamour. This helped shape how we see this cosmetic staple today.
Sexy Lipstick Fonts
Whether it's a fight for freedom or simply to express yourself, this cosmetic staple has come a long way.  It's no surprise; since there's probably nothing more alluring than a red lip.
Looking for a font that looks like lipstick writing? Here are a few of the best to add in your toolkit.
1. Sagtima Brush
Rich, elegant, and natural, this handwritten font from Alcode gives off dynamic vibes as if written by dry brush pen. Ideal for postcards, ads, photos, and more.
2. Salittura Brush Script
This brush script by Pineungtype can be dressed up or dressed down – depending on the occasion. All you need is a reason to use it.
Download Salittura Brush Script
3. Rushtard Brush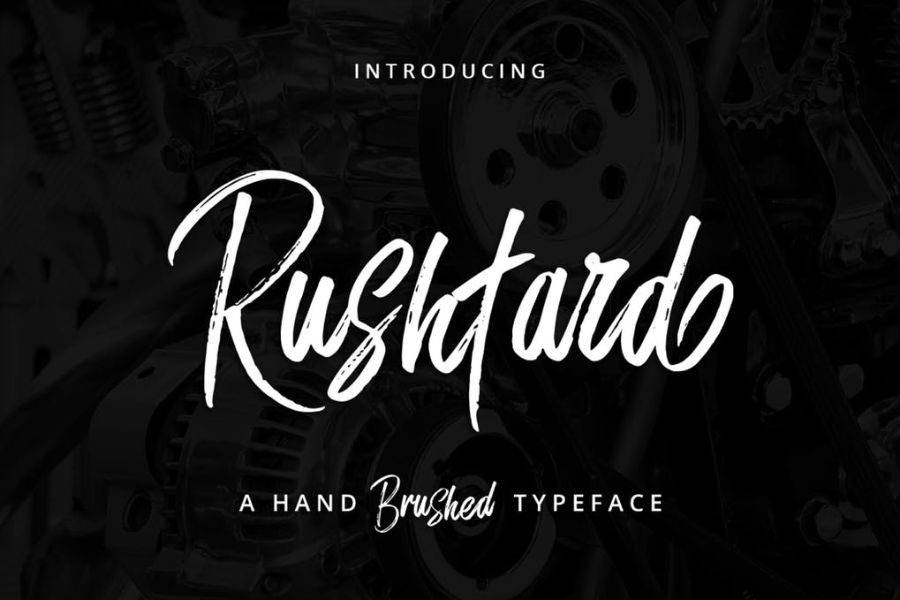 Byulyayika proudly presents this font with a beautiful handmade signature style that's gorgeous when used on packaging, logos, quotes, cards, etc. Contains full set of lower and uppercase letters, punctuation, numerals, and multilingual support.
4. Kliptones Brush
Promote your commercial or personal projects with this authentic dry brush with a bouncy baseline. Its imperfections only add to its character.
5. Bestro Brush Font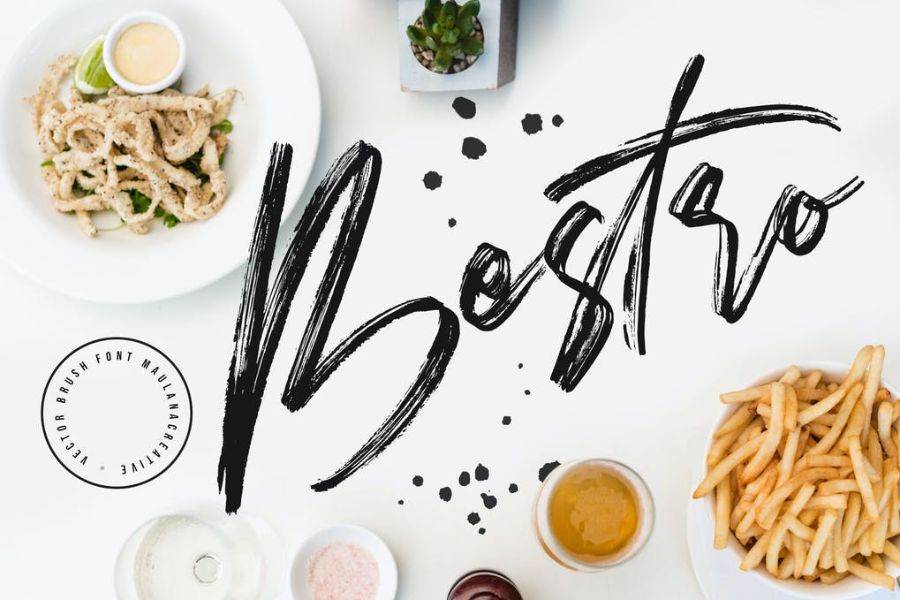 Get that coveted handcrafted feel with this authentic brush font by Maulana Creative. Compatible with Mac and Windows.
6. Lisptick Font
This carefully crafted modern script by Vuuuds is the perfect minimalist font for your Instagram posts, wedding invites, greeting cards, posters, blog headers, fashion branding, and more.
7. Lipstick Font
Rough, bold, and unevenly stunning, this brush font by Saltandpepperdesigns was hand-painted with acrylics, and then scanned and vectorized for your convenience.
8. Red Lipstick
Sleek and shiny as the real thing, this typeface from TyphoonType™ S. Srisopha is always ready to paint the town red.
9. Lipstick Handwriting Font
If you love the smooth look of lipstick writing on glass surface, then this condensed sans-serif by Medialoot should be up your alley. With bold, solid strokes and hand-drawn aesthetics, it's great by itself or paired with other scripts.
Download Lipstick Handwriting Font