Last Updated on June 27, 2023
Are you looking to create a modern and stylish logo for your brand or company with a lighthouse as the central logo?
If so, then you are in luck, because this article will provide you with a range of over 20 different ready-to-go lighthouse logos that can be used for any brand in a range of different markets or niches.
However, before you jump straight in, let's take a look at what the lighthouse can symbolize. 
The Lighthouse as a Symbol
There are a range f different meanings and symbols that are attached to a lighthouse, and you can very easily attribute many of them to your brand if you so wish to. Here are some of the more popular associations that might stir up some ideas or inspiration for you:
1. Strength 
Lighthouses can symbolize strength. They stand on the edges of cliffs and on top of rocks that are battered by the sea.
And yet they endure years, decades, and even centuries Standing Tall and facing the elements of the ocean.
At times when even the animals flee from coastal storms, the lighthouse continues to stand strong and does not succumb to the wind and rain that smashes against its foundations.
This strength is also a great characteristic for a brand or a business to have because in being strong and robust, you stay consistent, and consistency is always key when it comes to finding new customers or retaining ones that you already have.
2. Safety
If you are a part of a company or a brand that deals with safety, or indeed that is based by the sea, then you can definitely avail from using a lighthouse as your logo!
While lighthouses stand on the most dangerous parts of coastlines, they are there to ensure our safety and safe passage of ships passing through. They are therefore symbols of both danger and safety. Without lighthouses many more ships will be sunk on the coastlines and more people will die.
Not only that, but a lighthouse is a safe haven for people on the coastline who might be in need of shelter from storms. It is a safe haven for the Lighthouse Keeper and his family. During storms, people retreat into the lighthouse where they know they will be safe from the elements outside. Perhaps your company can prove to be a safe haven for its customers? 
3. Hope
A lighthouse can be a source of Hope for people lost at sea.
Ships seeking safe harbor and land will be looking at the first sign of land. This often takes the form of a light on the horizon. This of course is the light from the top of the lighthouse that can be seen from miles away. The lighthouse truly is a beacon of hope for anyone that feels lost, and in having a modern lighthouse logo design as a part of your brand, maybe you can prove to be that beacon of hope too. 
Lighthouse Beach View Logo Template 
Lighthouse Logo Template 
Simple Lighthouse Logo Template

Download the Simple Lighthouse Template here!
Sealight: Negative Space Lighthouse 
LIGHTHOUSE 
LIGHTHOUSE 
LIGHTHOUSE 
LIGHTHOUSE 
Lighthouse Logo Line Art Vector Icon 
Lighthouse Logo Template 
Download this modern template here!
Luxurious Lighthouse Logo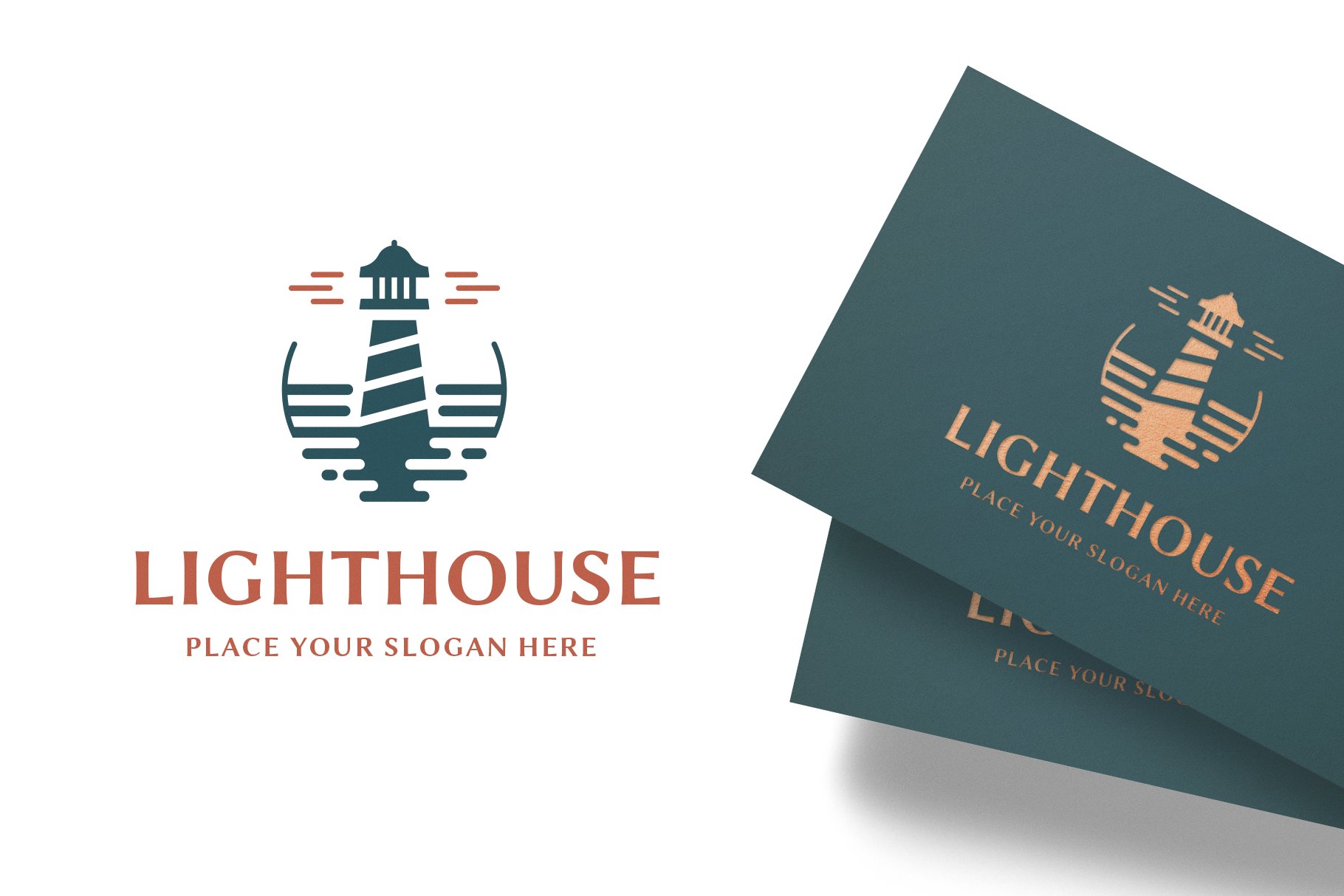 Download the Luxurious Lighthouse Logo here!
Lighthouse Logo 
Lighthouse  
Lighthouse Beacon Logo Icon 
Download the Beacon Icon here!
Lighthouse Logo
Download the Lighthouse Logo here!
Lighthouse Silhouette Logo 
Lighthouse Beacon Logo Icon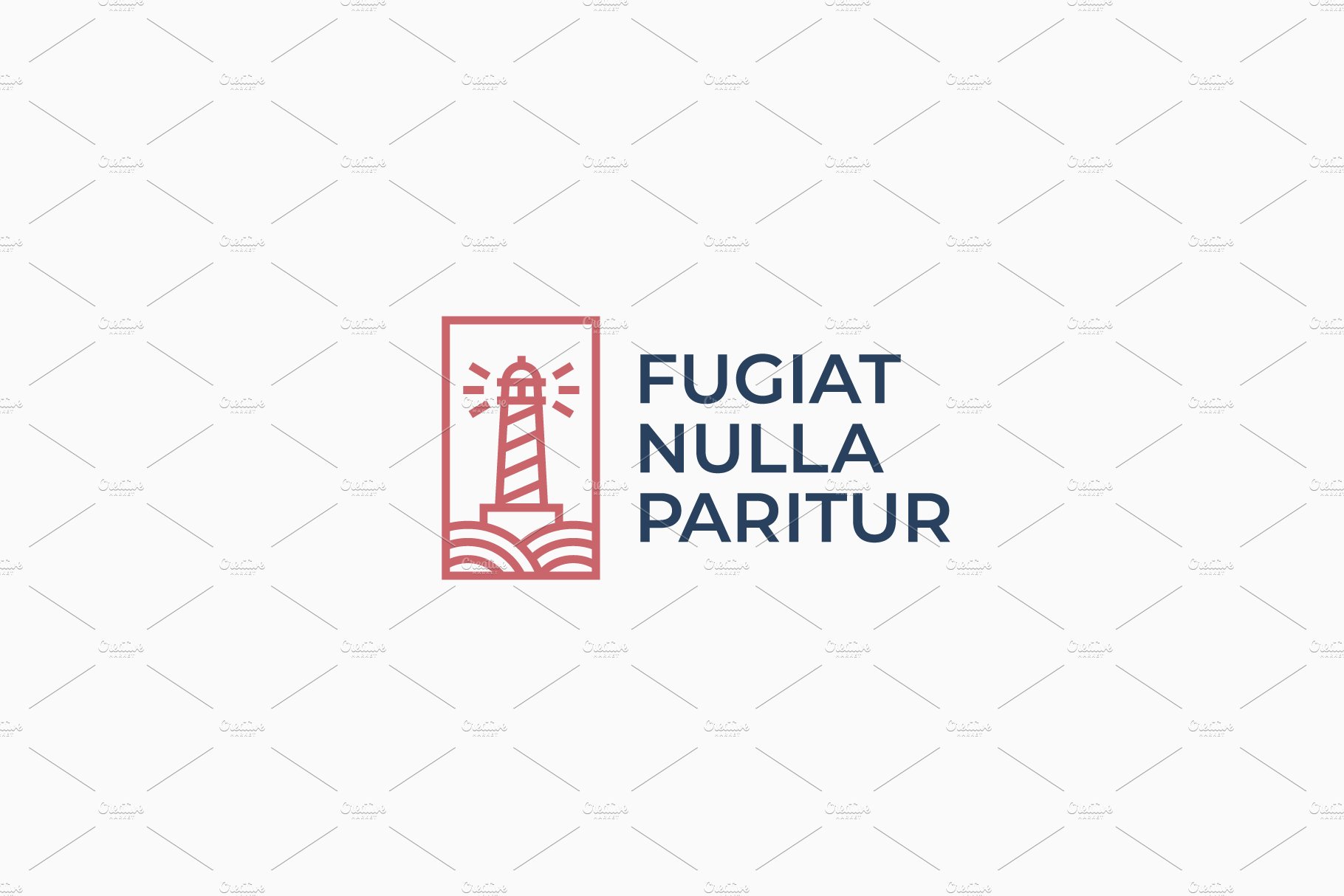 Download the Beacon Logo here!
Lighthouse Searchlight Beacon Logo 
Download the Beacon Logo here!
Lighthouse Line Art Logo
Lighthouse Logo Sign Vector 
Download the sign vector here!
Lighthouse Searchlight Beacon Logo