Leather carries a sense of timelessness. Leather shoes, belts, wallets, and purses are almost essential in promoting an air of style few other materials can match.
There's a reason that the most formal of business meetings, the grandest of gatherings, and the greatest conversations between organizations, usually have people wearing at least an article of leather.
How is Leather Made
Leather came to mind during the time ancient humans hunted to live. They realized that they could use more of an animal than just meat. Hides were made, and people then learned to wear clothing that protected them from the elements.
Evidence of tanning and hideworking exists as far as 400,000 years ago. This craft was practiced as far back as 5,000 B.C., when Stone Age leatherworking tools were discovered and confirmed. The oldest known leather shoes were discovered in Armenia, and they were around since 3,500 B.C..
Leather went far beyond just shoes and cloaks. Humanity found other uses for it: in jewelry, shields, harnesses, saddles, and even tents. They were not only useful, but also made for a great fashion statement.
Seamless Leather Textures
The introduction of machines and new tanning methods during the Industrial Revolution paved the way for softer and thinner products. Nowadays, we have bags, luggage, furniture covers, and several other creations fashioned out of this versatile material.
Want to upgrade your project to look timeless and sophisticated? Then these leather textures are your best bet.
1. Leather Chic Textures
LuOtero brings you this set of 20 background textures. It includes cool and warm tones, as well as natural and faux leather colors.
Download Leather Chic Textures
2. Leather Textures/Seamless Patterns
This collection boasts of patterns, textures, and wallpapers that are perfect for 3D modelling, invitations, text art, packaging, cards, and more. Brought to you by Wingsart Studio.
Download Leather Textures/Seamless Patterns
3. Seamless Leather Swatches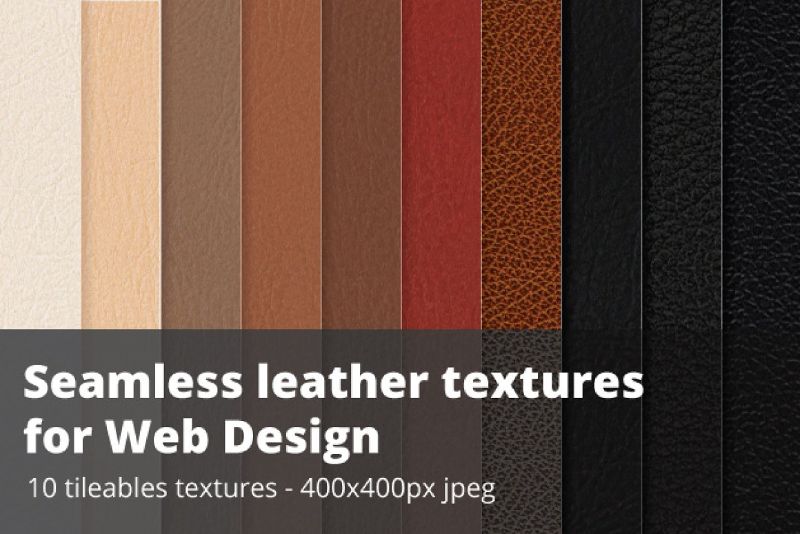 Whether you're a graphic or web designer, you will appreciate these beautiful leather textures by Webalys. You can tile them for a smooth and unified effect, or simply use on small, detailed projects.
Download Seamless Leather Swatches
4. Full-Grain Leather Textures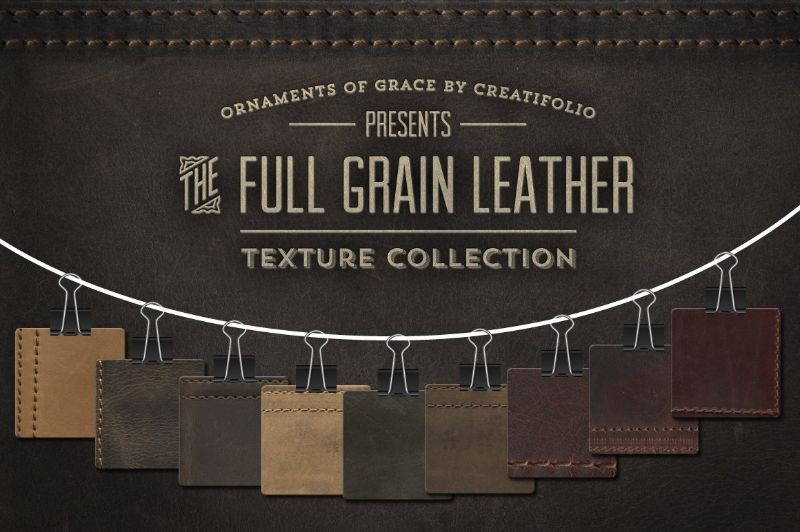 High-resolution, full-grain, and dependable, these rugged PNG files from Ornaments of Grace will delight and impress even the most discerning of leather connoisseurs.
Download Full-Grain Leather Textures
5. Leathercrafter's Studio
This huge collection of digital leatherworking goods – from smart effects, stitching brushes, to grommets, rivets, and different textures. Please note that some items will require Adobe Photoshop CS4+ and Adobe Illustrator CS4+.
Download Leathercrafter's Studio
6. Leather Textures Bundle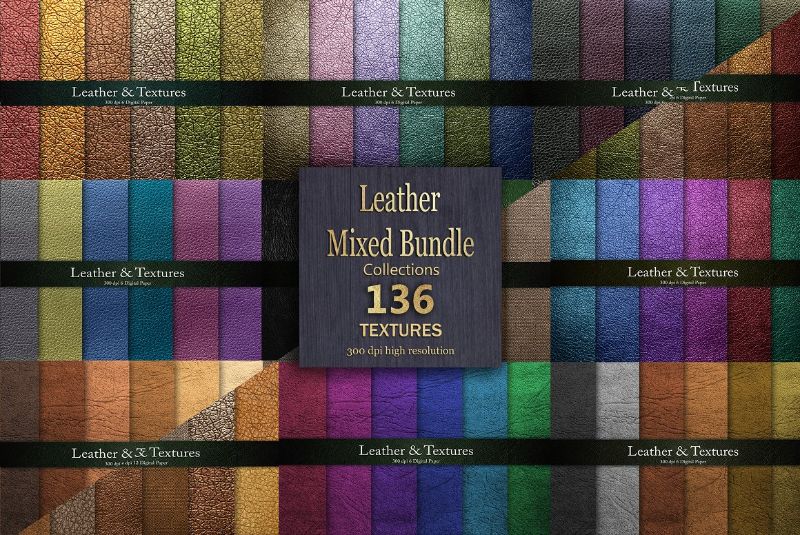 From earth tones to pastels, grey to black, and everything in between, Creative Paper gives you 136 JPG files in 3600×3600 pixels and 300 dpi.
Download Leather Textures Bundle
7. Leather Library
Made from high-quality scans of leather goods, this inclusive set features textures in various looks and feels, ranging from top-grain, full-grain, genuine, to faux, and bonded. Keep this for your next project that needs a classic touch.
8. 22 Leather Texture Pack
Scanned in amazing high-resolution (8192 x 8192 pixels) and available in a variety of colors, Pykhtik Design Shop offers you this gorgeous collection of leather textures that will satisfy the perfectionist in you.
Download 22 Leather Texture Pack
9. Leather Love
Stylish, practical, and super high quality, these files can be easily adjusted to suit your personal tastes and preferences.
10. Leather Textures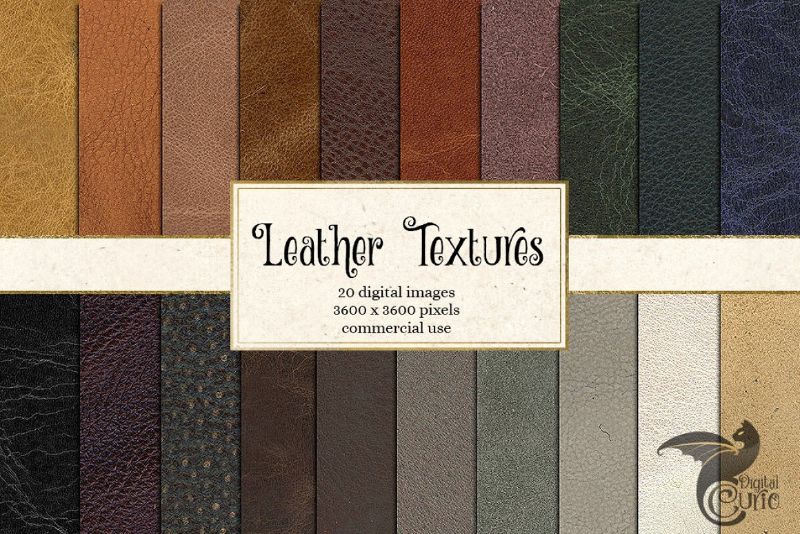 If neutral hues are all you seek, check out this fine pack by Digital Curio. You will receive 26 digital papers in JPG format that will look stunning as a background on digital projects or on printed materials.