Last Updated on June 10, 2022
Automobili Lamborghini S.p.A., simply known as Lamborghini, is an Italian brand and manufacturer of luxury cars, based in Sant'Agata Bolognese, Italy. The company designs and manufactures luxury sports cars and SUVs. It's owned by renowned German automobile manufacturer Volkswagen Group, via its subsidiary Audi.

Lamborghini was founded in 1963 by Italian manufacturing magnate Ferruccio Lamborghini. Ferruccio envisioned an automobile brand that would give Ferrari a run for its money, literally and metaphorically.
Although the debate on which between Lamborghini and Ferrari is the real road master is still raging, Lamborghini cars have emerged tops in various aspects of engine performance. These cars are especially noted for utilizing a rear mid-engine – rear-wheel-drive layout.
Common engine types used in Lamborghini cars and SUVs include a twin-turbo V8 engine as well as V10- and V12-powered cars. Besides, the company also manufactures V12 engines for offshore powerboat racing.

Automobili Lamborghini S.p.A. has experienced a checkered history since its inception. Despite registering an impressive performance during its first decade, the company's sales plunged following the 1973 – 1974 financial downturn occasioned by a global stock market crash and oil crisis. By 1978, the situation was so dire that the company filed for bankruptcy.

However, Lamborghini bounced back after changing ownership a couple of times. The company has been owned by American auto manufacturer Chrysler Corporation, Malaysian investment group Mycom Setdco, Indonesian investment group V'Power Corporation, and eventually the Volkswagen Group.
Today, Lamborghini is one of the most successful luxury automobile manufacturers in the world. The company boasts 135 dealerships worldwide, with a production output of over 5,000 vehicles annually.
As of 2015, Lamborghini had over 1,100 employees and was bringing in €580 million ($654 million) in annual revenue.
Lamborghini Font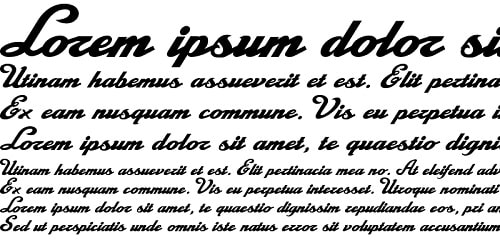 The Lamborghini logo uses the La Macchina font. It was created by renowned font designer Michael Hagemann. The font is published by FontMesa. It's mainly available in regular version, with no genuine variations.

It's worth noting that there are two different "Lamborghini" words appearing on the brand's logo. The first word is written in lowercase. It appears just beneath the word "automobile" and on top of a shield.
This is the actual word represented by the La Macchina font type. The second word is set on a shield and appears in UPPERCASE, just above the image of a fighting bull. This particular word is not in the La Macchina font.

Another interesting fact about the Lamborghini logo is the fighting bull. The bull symbolizes Ferruccio's zodiac sign – the Taurus. Ferruccio had a deep passion for bullfights and the inclusion of a bull in Lamborghini's logo is believed to have been inspired by that passion.

Last but not least, there are golden elements in the logo. The bull is golden, and so is the word "LAMBORGHINI" inside the shield. The shield is encased in golden color too. This should be a no-brainer, as Lamborghini cars are undeniably precious, just like gold.
Where to Download La Macchina Font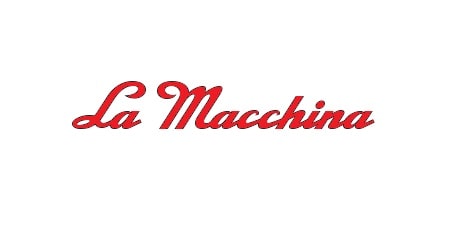 There's virtually no limit to the number of websites where you can download the La Macchina Font. You can download it from My Fonts or from Fonts Geek. Use it for free for your personal projects. Otherwise, please purchase a commercial license.
Enjoy!