Instagram has more than a billion active users every day. With that said, it's no wonder businesses, large or small, want in on the action. If you're not yet on Instagram, you're missing out on potential leads and sales. To gain more traction among customers, some businesses and brands even resort to hiring Instagram Influencers to help drive traffic to their content.
But there's more to the popular social media platform than just posting beautiful photos. You need other elements to make your content stand out. These could be catchy taglines, well-known hashtags, fun emojis, or customized fonts. When combined, they make for captivating content that will draw in the right audiences.
Why Use Instagram Font Generators
Sometimes, charming photographs are not enough. This is especially true for brands or businesses, which often need text to make their content clearer. If pictures are worth a thousand words, words can be worth millions – in the case of this popular social platform, literally millions in terms of followers, leads, or even sales.
But the fonts offered by Instagram are limited. In Stories for instance, there are only five to choose from. On your bio, comments, and captions on the other hand, there's just one. Not only that, they usually do not do justice to the brand. If you're frequently using Instagram Stories for instance, this can be drag as these fonts are not visually appealing.
This is where Instagram font generators come in. They can help you get customized fonts to better explain your photos, promote your ads, or add thought-provoking quotes. The best part? Most of these font generators are FREE and easy to use.
Ready to spruce up your content? Get started on some fun fonts by checking out this list of FREE Instagram font generators.
FREE Instagram Font Generators
1. Instagram Fonts Generator by Influencer Marketing Hub
This web tool has all sorts of Instagram-compatible fonts. All you need to do is type your text onto the box, then choose your font. Copy and paste your finished product onto the platform. Voila – better, more aesthetically-pleasing text that your audiences will fall in love with!
2. Cool Symbol
More than your usual font generator, this service also offers symbols, emoticons, fancy text decorations, text art, plus a handy list of alt codes for cute symbols. Just click on the emoticon or symbol you want and it will instantly be copied to your clipboard. For the font, just type in your text into the field of your choice and copy the end result.
3. LingoJam
A pretty straightforward font generator for when you need something fast. Once at the website, all you do is put in your text on the left-hand side and it will generate dozens of fonts on the right-hand side. Copy the one you like and paste it on Instagram. This tool works well for other social media platforms as well, like Twitter and Facebook.
4. Meta Tags Font Generator
This Instagram font generator has a nifty feature that allows you to preview what their fonts will look like before you even save it on your profile. This is great for perfectionists who want to make sure their content looks just right.
5. IG Fonts Instagram Font Generator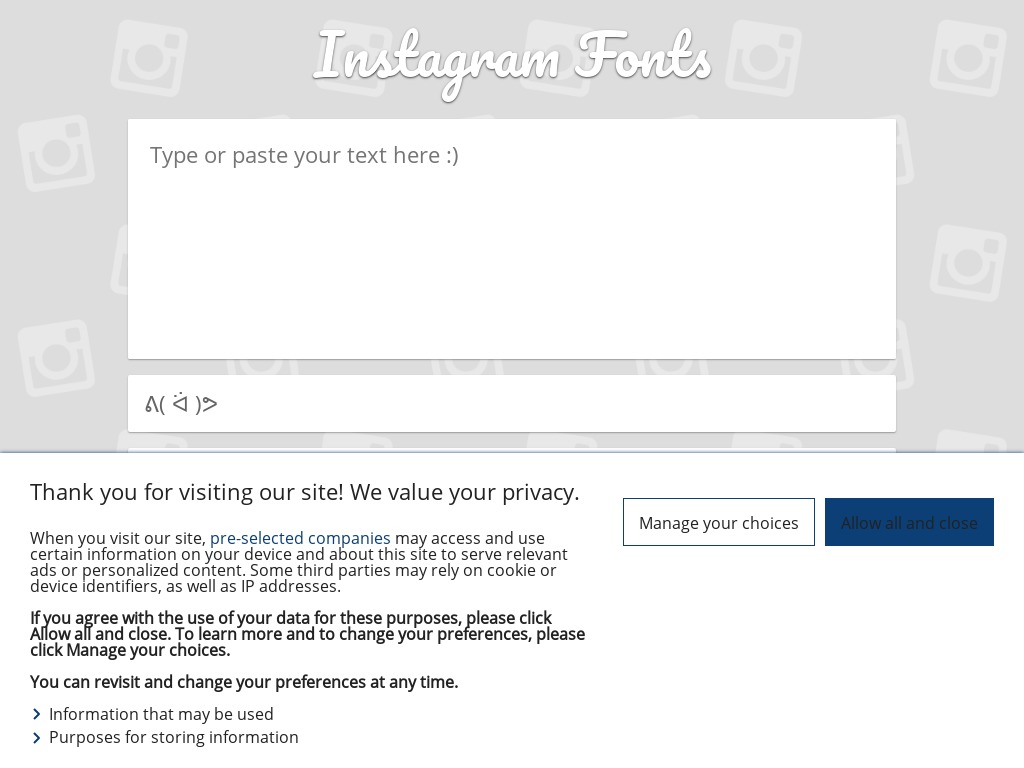 Tired of the same old look in your Instagram profile? Then use stylish fonts to add some excitement to your social media! This web tool has dozens of fonts to choose from. Looking for something more unique? Design your own using their built-in tool.
6. Instagram Fonts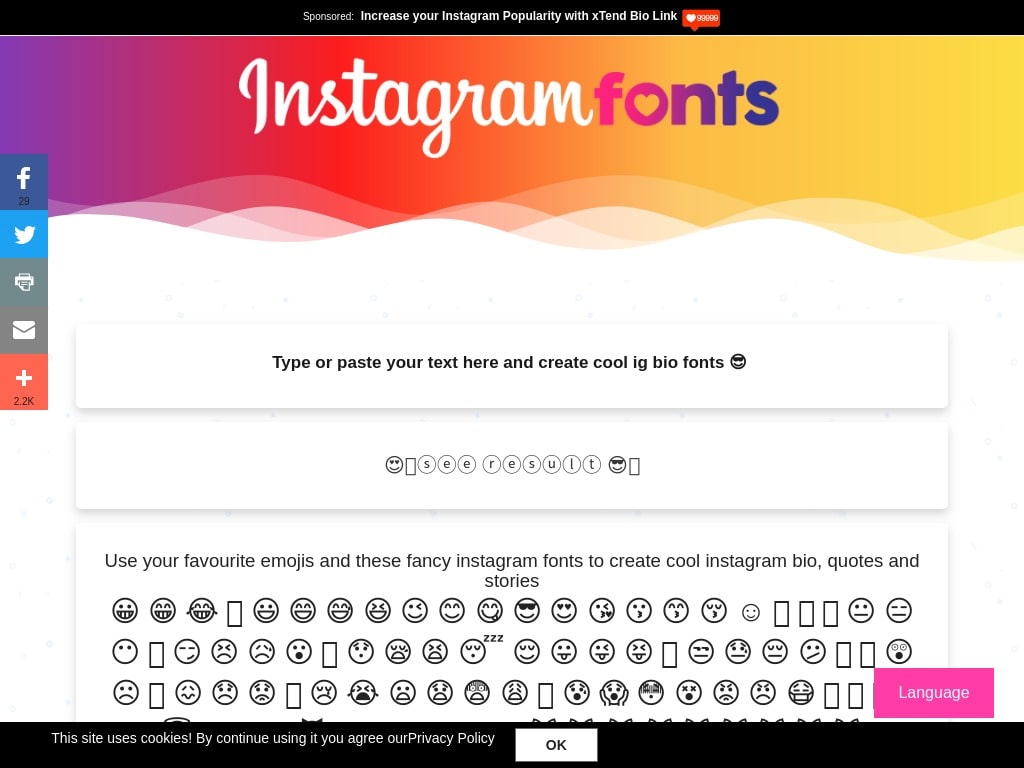 Make your words count with a little help from this Instagram font generator. Featuring popular emojis to brighten up your bio, you're sure to stand out from the crowd with pretty text and cool symbols.
7. Fontify (Android only)
Android users rejoice – now you can spice up your Instagram profile and content using these fun fonts. Just type in the text, pick the font you want, and paste on your social media.
8. Sprezz Keyboard (iOS only)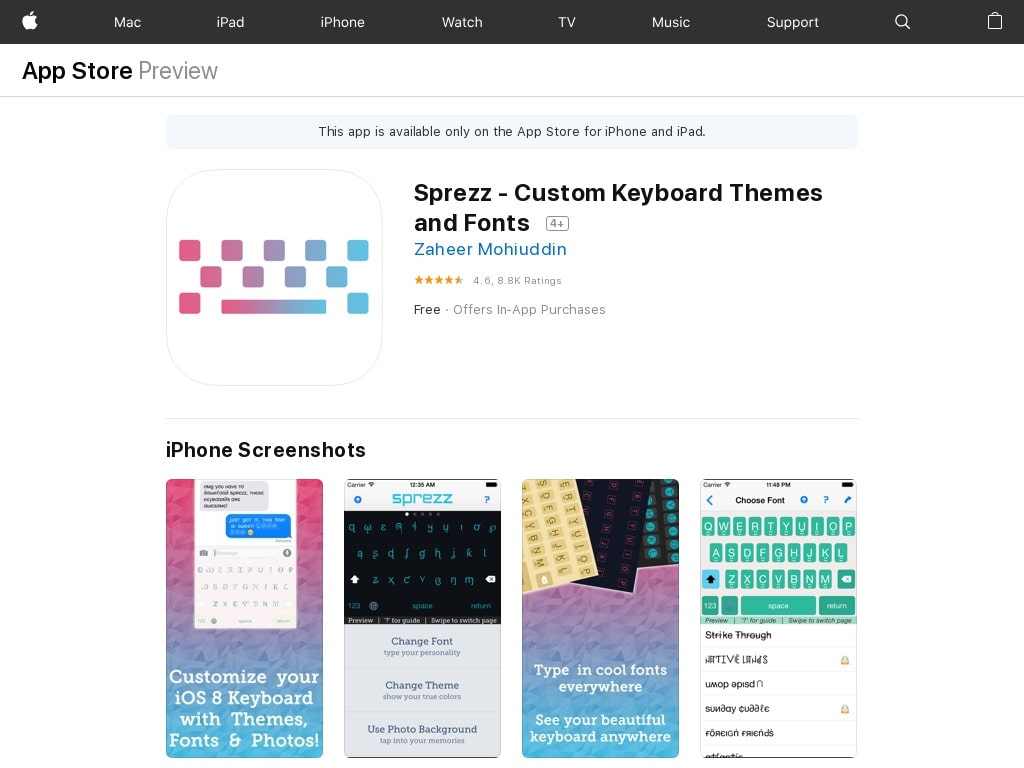 Always on your mobile? Get this app and be ready to spruce up your Instagram content in a snap. No need to go on desktop.
9. Instagram Fonts Top
Choose from italic, bold, stylish, characters, emojis, or fonts with decor. Say goodbye to a boring bio and simply copy-and-paste these fonts for a better-looking profile in minutes. Express yourself with their collection of cool emojis and special characters.
10. Instafonts
Looking for cute customized fonts not found elsewhere? This font generator not only has a repository of over 90 fonts – they also have user-generated ones! That means more unique, out-of-this-world text that you can grace your social media profiles with.