Last Updated on November 23, 2022
One must not underestimate the power of a robust slogan. What makes a slogan 'buzz-worthy' is its ability to deliver a powerful, edgy message concisely. It is supposed to connect with the consumer instantly, like a telepathic bolt!
Well-reputed and big shot brands employ content strategists that have the oomph to their writing, and a flair that delivers a punch. These strategists also demand a hefty amount for selling a slogan which is set out to become the brand's identity.
Small businesses and startups can not afford to consult top-rated content strategists. And it makes sense because initially, you need to save every penny possible. As if burning both ends of a candle.
If you're a startup/small business or an aspiring content strategist, here are some helpful tips on how to create a good company slogan.
What is a Slogan?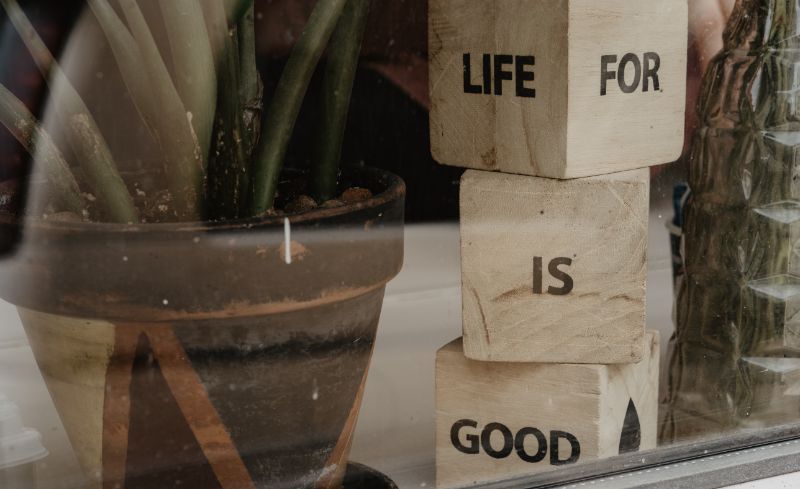 Let's begin with the basics. A slogan is a memorable phrase or motto that is edgy and impactful. It also helps customers recognize your brand. It is essentially the identity of any and every business.
A good slogan is likely to remain in the consumer's memory forever. It will establish a watermark in the industry pertinent to its niche as well.
Tips and Tricks to Create a Memorable Slogan
1. A Good Slogan Evokes Feelings
A slogan should be able to induce a connection and a relatable emotion within the consumer. The deeper you connect with the consumer, the greater your brand becomes.
For example, the infamous sportswear brand Nike goes by the motto 'Just Do It!'. It motivates fitness enthusiasts and even regular individuals to literally just do it! People owe this brand for encouraging fearlessness, energy, and hunger for fitness.
For this reason, Nike's simple but popular slogan has made it to top billboards, T-shirts, Whatsapp statuses, and Facebook bios! Why? Because it hits the right notes with the consumer!
2. Conciseness Is Key
You are most likely to grasp the reader's attention with a short phrase rather than a wordy one. More concise slogans are easier to remember and make an excellent catch for the consumers.
Apple's logo is just two words. What amuses me is the amount of difference these two words have generated. Fun fact: Apple's Think Different logo supposedly challenges IBM's logo that said 'Think IBM'!
3. Make it Edgy but Relatable
There's no use of a slogan that doesn't resonate with consumers' opinions. In the process of making a slogan edgy and apprehensive, its ability to relate might attenuate.
No matter how boujee a brand is, it must appeal to all. 
7 Steps To Create A Killer Slogan
Here's your guide to creating a slogan that'll secure its place in the history books. Follow these easy steps, and you'll soon wow yourself!
1. Brainstorm Your Brand's Ideology
Many tutorials jump onto step 2 first, but I believe jotting down the essentials before starting the process just makes it a whole lot easier.
This step requires you to drain out the true identity of you and your brand. You should note down how you visualize your brand and want the consumer to perceive it. These are some of the questions you should be asking yourself:
What is the message behind it? What are you selling/conveying? How will your brand revolutionize the industry? Where do you see your brand 10 years from now? What makes my brand stand out? 
2. Develop a Powerful Logo
You need to make use of the consumer's visual memory to make a slogan impactful. When your slogan comes to their mind, so should an image to go along with it.
Creating a logo involves an intense artistic rogue. Sometimes two heads are better than one. Consult your artistic friends or colleagues to help you voice your brand in the form of visuals.
3. Don't Rush
You wouldn't want to miss game-changing ideas when your mind is overflowing with a large plethora of them. Take as much time as you need to think and plan a slogan. 
If you're receiving a commission to create one, you must thoroughly extract your client's ideas. It's hard to satisfy nit-picky clients, and the only way to ensure your success is by extensive investigation of the brand and its ideology.
4. Keep It Simple But Bold
A slogan has to be edgy. To mark its place in everyone's memory hub, you must make the slogan look star-studded just enough to entice the audience.
Nobody will remember a two-sentence slogan without flair. Therefore, brevity is key when it comes to executing a powerful slogan. You can make your slogan catchy by making it rhyme. 
This is probably the most demanding step of creating a slogan. You need to explore all creative corners of your own mind before you lead the sense of others. Get prepared to have your mind drained for this step!
5. Avoid Excessive Boasting
We don't want to sound cocky now, do we? Over-praising your brand will only send out a repulsive and snobbish vibe.
With slogans, we want to be subtly arrogant. The sort that surpasses all foul aspects of conceit and only allows the confidence to shine through.
If you'd notice, many slogans employ this technique to make their motto look sophisticated yet relatable!
6. Exhibit a Crystal Clear Vision and Target Audience
When it comes to brand slogans, you would want to have a tunnel vision as far as the consumers are concerned. Focus on your target audience, and only then can you stay relevant. 
For example, if it's a food brand, your slogan must make it clear to the audience that you specialize in the area. 
Taco Bell's slogan is 'Think Outside the Bun'. The word Bun pertains to the food industry. Similarly, KFC's slogan is 'Finger lickin' good' – which also expresses its relation to the food industry.
A slogan should be self-explanatory of the industry that it belongs to. Period!
On the contrary, Apple's slogan doesn't represent a crystal clear with the tech industry. But that's only because it's a mega-brand with the leverage (or luxury) to bypass the need to clarify its origin.
If you're a start-up brand that needs to be heard, then you must make your vision crystal clear!
7. Get a Second Opinion
It's best to seek advice and an opinion from friends and colleagues. They will help you better perceive the thoughts of your potential consumers.
This is the final step of creating a slogan and holds utmost importance.
This will help you re-evaluate all the steps you have executed above. If you receive any constructive criticism, take it well and employ it to good use.
Taglines Vs. Slogans
There is a common misconception about taglines and slogans; many people think they are interchangeable terms. That's not true. But it's not entirely wrong either.
Taglines and slogans share a very similar backbone. They both ought to deliver a spell-binding message with a fiery groove. However, taglines are temporary, whereas slogans are a brand's permanent identity. 
Taglines are subject to change during seasonal campaigns, promotions, or events. They also contribute to representing the brand's growth.
Different Types of Slogans
There are 6 types of slogans:
Advertising Slogans
Advertising slogans are subject to change. Think of them as concise taglines that arise with every new promotion or campaign. Examples of advertising slogans include:
Coca Cola – Open Happiness

Pepsi – That's what I like

Apple – Beauty outside, beast inside
Business Slogans
These slogans form the brand's identity. Business slogans are usually written beside the logo. Examples of business slogans are:
Nike – Just do it

Apple – Think Different

Harley Davidson – Screw it, let's ride
Creative Slogans
Such slogans are formulated to beat the competition in the industry. Creative slogans set the bar high and inspire the consumer to recognize a particular brand.
Descriptive Slogans
As the name suggests, this type slogan describes its relationship with a specific industry and what they specialize in.
Emotive Slogans
Emotive slogans evoke intense and genuine feelings. They are often developed with psychologists or researchers in the field.
Persuasive Slogans
Persuasive slogans drive sales and covert consumers to regular customers. They convince the audience that a particular product can solve their issues.
Create Your Own Catchy Slogans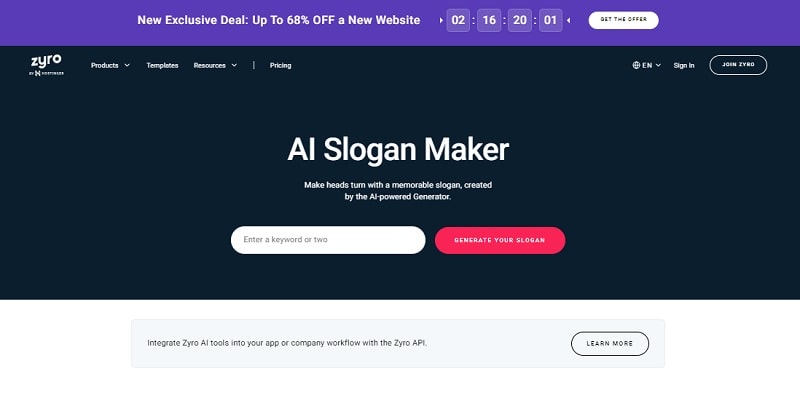 Feeling stuck? Slogan generators can help get the ball rolling. A good example would be Zyro, an AI-powered generator. Just enter a few keywords and it will generate dozens of ideas. Pick from their selection or mix and match to produce your own!
The art of nailing a killer slogan or punch line lies somewhere within you. Follow this guide on creating a strong slogan for your business or brand and you'll soon see what a difference a few good words can make.