Last Updated on September 28, 2023
Are you looking to stand out from the crowd when you promote your next gardening event/product? If so, you will be happy to know that you can do just that with these 23+ sleek and modern garden-themed fonts.
Each font below has been hand-selected for its unique approach to design and style, and we are sure that whichever one you choose will have customers or clients lining up in no time. So choose one of the fonts below, and watch your next project and future projects blossom. (See what we did there?).
Leafy Logo Font
This logo display font is designed with the environment in mind. It is a unique and authentic design that will surely help your project gain attention. Included in the package are otf, ttf, and woff styles, and you can always edit the font using the likes of Photoshop or Illustrator.
Little Ballerina
This beautiful dancing script font is perfect for any flyer or poster that you are looking to create. The calligraphic design makes it ideal for a range of projects, and it is easy to edit using OpenType features.
Download Little Ballerina Here
Garden|Floral Romantic Font
This unique floral font has been elegantly designed to give your project an authentic feel. With upper and lowercase lettering included, there is versatility attached that we feel makes Garden an even more attractive choice.
Download Garden Floral Romantic Font here
Green Garden
Handmade, hand-drawn, and perfectly modern, this thick cursive font is easy to read and would look great on any modern design. So don't hesitate, download it today.
Natural Garden Script Font YH
This natural slimline font is elegant, attractive, and easy to read. The font is great for postering, online advertising, and branding, perfect for headlines, titles, or subheadings. Combine it with other fonts to create something special.
Download Natural Garden Script Font here 
Whisper Garden – Cute Script Font
This script font might seem simple upon first look, but there is no denying that Whisper Garden is an attractive and fun garden-themed font that will make any design or project stand out. With multilingual support and OTF/TTF/WOFF files included, there is so much to love about this font package.
Wildhead Display Font
There might only be one weight to this stunning decorative font, but in all honesty, that is all you need. Unique in its appearance, easy to read, and easy to edit using OpenType features, let Wildhead be your top font choice for your next project.
Peachy Fantasy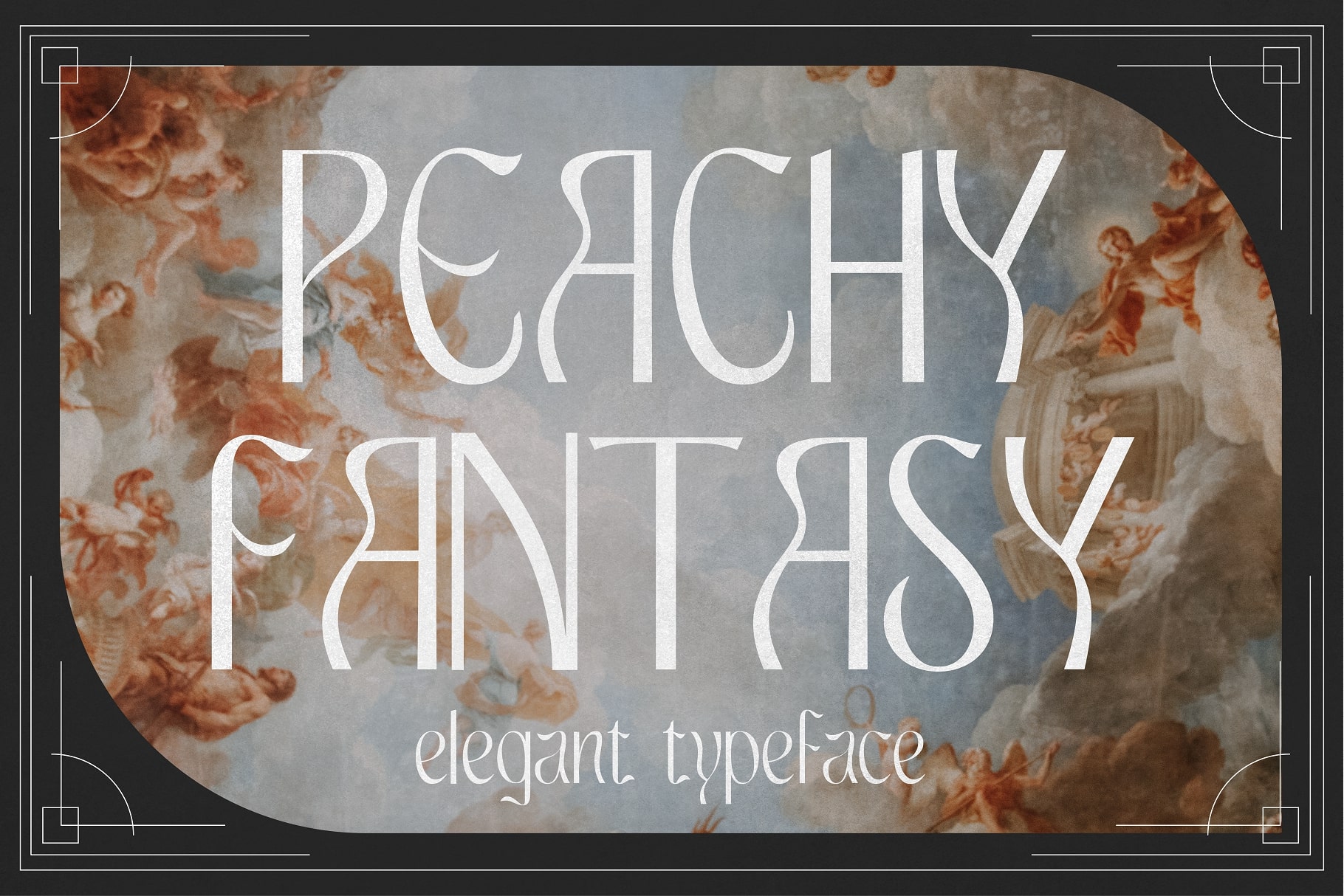 Peachy Fantasy is an Art Nouveau inspired typeface that evokes nostalgia. This typeface is ideal for a wide range of projects such as magazines, posters, branding, apparel, editorials, social media, packaging, advertisements, and much more. Each letter stands out on its own, giving your designs a touch of elegance and originality. If you're in the market for a modern typeface with vintage influences, then Peachy Fantasy is for you.
Gardener – Garden Font Style
Simple, elegant, and effective, this font design is perfect for anyone looking to find a font that is a lite unique and fun in its design without being too decorative. A great choice.
Pretty Garden
If you are looking for a font package that has a comprehensive set of styles, then you are in luck. Pretty Garden has three font styles, all of which come with doodles. Perfect for logos, magazines, books, apparel, or posters/flyers, don't hesitate to consider Pretty Garden as a viable option for your next project.
Carrot – Handwritten Font
This fun and funky handwritten font comes in outline and regular style. It is playful and is ideal for any type of branding or promotion.
The Vine Display Font
This modern sans-serif font package is comprehensive and comes with uppercase, lowercase, and numeric capabilities. With otf and ttf styles included. There are so many possibilities to work with.
Jungle Giant Font Duo
This fun and quirky hand-drawn sans font is perfect if you are looking to add a playful touch to your designs. With 35 alternatives included in the package, you can use the regular and italic styles to give your design a unique edge.
Meadow Notes Handwritten Font
This is yet another and-drawn font style with beautiful floral elements attached to it. Great for making headings, logos, or branding stand out, you will be sure to stand out from the crowd with a design like this.
A Secret Garden Font
This playful floral font is perfect for children's books, quotes, greetings cards, packaging designs, and apparel. There is a childlike dreaminess to the font, and this helps to add to its quirkiness.
Honeysuckle Market Fonts
Elegant, well-balanced, and easy to read, this font is perfect for anyone looking to create a simple design with a slightly unique twist. There are 3 weights included in the package along with more than 50 vectors, all of which are hand-drawn, and you even have access to 25+ icons that you can use within your designs too. What more could you want?
Perky Petunias Handwritten Font
Designed to be sweet, fun, and unique, this font is an all-caps hand-lettered bundle of joy. There is multilingual support within the package too, and plenty of choices when it comes to editing capabilities.
Gala Garden Display Font
The perfect font for lovers of nature, this Gala Garden font will be sure to make any garden-themed event or design stand out. The designs on the inside of the lettering are unique and artistic,  giving off perfect spring or autumn vibes.
Heap Font
A decorative display typeface with a unique look and a fun design. The font is comprised of hundreds of leaves that come together to create a flowing pattern that we think is truly beautiful. With multilingual support and endless possibilities for design or promotion, we are sure that you will love Heap if you were to download it.
Wild Herbs Rustic Font
A hand-drawn unique serif font with over 50 doodles included in the package, Wild Herbs is not just about downloading a great font, it is about helping you to find a solid image and font combination for your brand. An excellent choice.
Garden's Secrets
Simple and effective, this garden-themed font comes in 5 different styles, and is a versatile option for anyone looking to create something great.
Download Garden's Secrets here
Greenfarm Rustic Font Logos
A hand-drawn sans serif font, this typeface will add a personal and unique design to any project, poster, or promotion. There are more than 70 vectors included in the package, and the designs are super easy to work with o edit using Illustrator or Photoshop.
Chirp Blossom Font
Last on the list but not least is Chirp and Blossom. This unique and whimsical font is perfect for designs of all kinds, and would look great on posters, banners, headings, subheadings, or regular text. A great choice for any project.