Last Updated on January 5, 2023
One of the challenges typographers face is retaining legibility, especially when characters are set in smaller sizes. If this is your problem, maybe you should start using the Filosofia font. Here's why.
Quick Background
This modern serif was created by Zuzana Licko as her own interpretation of the Bodoni font. Bodoni, while highly versatile and practical, has poor legibility in smaller sizes. This is what prompted Licko to make something more delicate and refined.
Made available in 1996 through Licko's Emigre Type foundry (founded by her and her husband, Rudy VanderLans), it has since been the choice of many creatives, as well as marketers, students, web designers, and editors.
What Makes Filosofia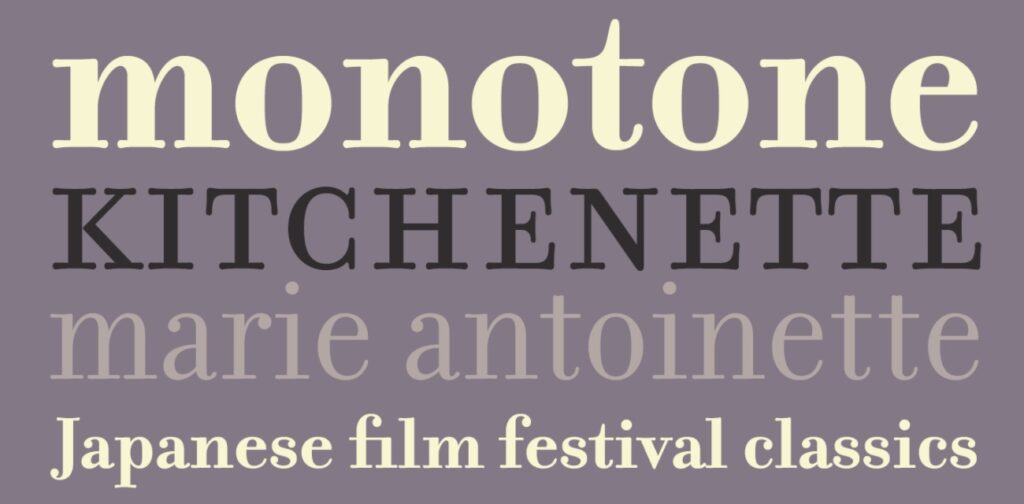 The result of her keen eye is the Filosofia font family comprising of letters and characters with rugged and reduced contrast so they can remain legible despite being used in small sizes. The Unicase variant on the other hand, features a single height for upper and lower case letters, making it ideal for display purposes such as titles, headers, or logos.
Simple yet elegant, Filosofia combines the geometry of Bodoni with Licko's personal touches, such as the distinguished ball terminals. Pair this contemporary font with minimal typefaces, like Interstate and Questa Sans, both sans serifs. You can also use Filosofia Grand with script or signature fonts if you're working on corporate presentations or branding.
But its beauty and value most shines when used on long text. From editorials, book copy, to movie credits, website text, and restaurant menus, Filosofia surely won't disappoint.
Filosofia is published through Emigre and is a premium font. You can buy one of the 11 fonts or the entire font family from MyFonts or Adobe Fonts. The Regular variant is available for free at Fonts Geek, however, it's encouraged that you purchase it for the sake of design.