Last Updated on September 28, 2023
To most people, ebony refers to the eponymous hardwood tree noted for its jet-black, charred-looking bark and diverse applications. It's also a common term used in reference to dark skin. 
Regardless of the different connotations, one thing is for sure – ebony resonates with the black color. And in this post, we shall narrow down our focus to that very application of the word.

Read below for all you need to know about ebony and why it's considered one of the most alluring colors.
Introducing Ebony
Black is widely regarded as the darkest color on earth. It's due to that characteristic that the pigment is associated with themes such as evil and death. Many people also believe that black has no variations and that the color exists as one solid pigment. However, this isn't exactly true.

Black comes in multiple shades. And while these hints may be somewhat difficult to perceive, they actually do exist. In fact, some shades of black are so distinct that they look less of black and more of other colors.

Ebony is one of the many colors in the black family. This color is a very dark shade of black with brown (and sometimes olive) undertones. It's assigned the hex code of #555D50.

Now, there have been numerous definitions of ebony invented over the years, some of which do not feature the word black at all. For instance, the ISCC–NBS System of Color Designation defines ebony as a grayish olive-green color.

Despite these variances, the one thing that remains abundantly clear is that ebony is a shade of black.
Exploring the Discrete Colors in Ebony
Black is the main color in ebony. However, since black itself is a product of the primary colors red, blue, and yellow, it would be accurate to say that ebony is a combination of the three colors.

Note that ebony also tends to contain brown and olive undertones. Brown is the result of mixing red, yellow, and black while olive is a shade of green.

Therefore, it's logical to infer that green is also fairly represented in ebony. Although, as you shall find, green is itself a product of the primary colors blue and yellow.
Secrets Behind the 'Ebony' Name
It's pretty much an open secret that the ebony color is named after a tree of the same name.

The ebony tree is a dense black-to-brown tropical hardwood tree derived from various species in the Diospyros genus. That's the same genus that produces persimmons. The tree is native to India and Sri Lanka. However, plantations aren't uncommon in other countries that rely on its super strong and highly durable bark for the timber industry, particularly Eastern African states.

Ebony has been used in furniture making for thousands of years. The tree was a special raw material in the manufacture of furniture for royalties in different countries. Its bark is commonly used in making cabinetwork and inlaying.

Another noteworthy application of ebony wood is in making piano keys, chess pieces, and knife handles.
Origin and History of the Ebony Color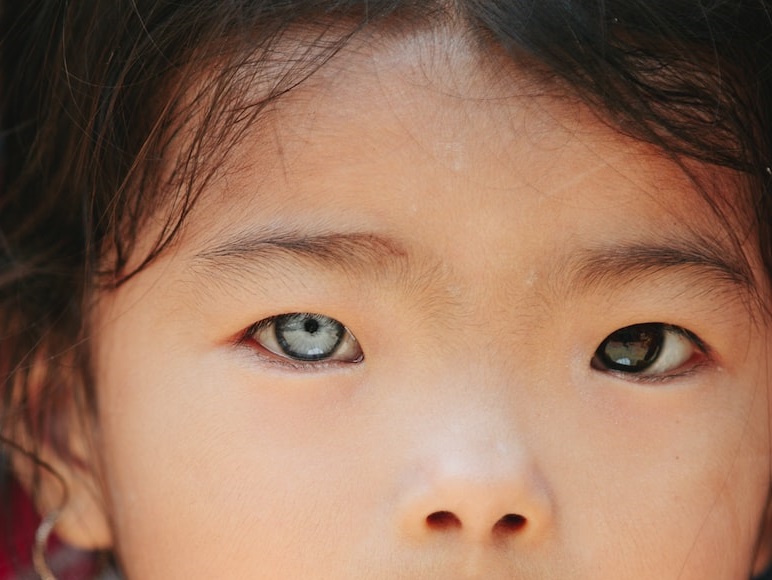 The earliest recorded use of the word "ebony" as a color in English was in 1590. The word is thought to have been derived from the Egyptian term "hbny," which loosely translates to ebony.

Egyptians did a great job at popularizing the ebony color. The pigment was highly regarded in ancient Egypt due to its association with fertility. Early Ethiopians and French also helped popularize the ebony color, thanks to their close attachment to the ebony tree.

At some point, Egyptian aristocrats imported ebony wood from Ethiopia to use in making ornamental home furnishings. The wood was also a favorite of French royalty.
Ebony Black vs. Natural Black
Ebony is a shade of black, alright. But how does this color differ from natural black?

Ebony and natural black may look identical at first glance. But if you view them up-close, you'll realize that ebony is a very dark shade of black that features brown undertones. In fact, the brown hues in ebony may have many people confusing the color for a shade of brown rather than black.
Is Ebony The Darkest Shade Of Black?
No. Vantablack holds the title for the darkest shade of black. This pigment is so dark that it's believed to absorb up to 99.9% of the light from its surroundings and reflects less than 1%.

Another noteworthy feature of vantablack is that its appearance remains consistent regardless of the viewing angle. That's unsurprising considering that the color is such a poor light reflector.

Expectedly, vantablack doesn't occur naturally. The pigment was developed due to a collaboration between scientists and artists.
Meaning and Symbolism of Ebony
Being a shade of black, ebony is imbued with a sense of mysticism. The color can add an incredible amount of mystery to your creations and settings. You could consider it as the background color for projects like horror-themed films and novels.

But while ebony resonates with mystery, the color can also carry a certain hint of elegance. That might explain its long usage on piano keys. It blends with white to create a classic yet timeless feel.

Ebony might also convey a sense of seriousness or solemnity. Like natural black, this pigment would suit somber occasions like funerals. It would also be appropriate for formal events where the idea is to create an aura of dignity while maintaining a degree of class.

Although ebony is darker than natural black, its brown undertones can give it a lighter and warmer touch. This magic contrast not only speaks to the color's intriguing nature. It also makes it fairly relaxing.
As ancient Egyptians, you could also invite ebony into projects where you wish to communicate productivity. Egyptians long associated the color ebony with fertility since it's the pigment that remained behind after the flooding of the river Nile. 

Ebony's long association with royalty explains why some people associate the color with wealth and status. Not only might ebony outfits help you rock a trend. They can also attract a kind of reverence usually accorded to the high and mighty in society.
When viewed in light of the eponymous hardwood tree, the ebony color could also stand for strength and durability. Once polished, ebony furniture is known to last for decades without developing significant scratches or streaks.

Ebony may also resonate with spirituality. Again, this has a lot to do with it being a darker shade of black. The color would perfectly fit religious themes.

The color can be provocative and sensual as well. Hence, it's a great hue for clothing, home décor, and accessories. Dresses in ebony can be worn either at work or for a party! Meanwhile, furnishings or paints in ebony will give off a subtle, intriguing vibe.
However, ebony can also communicate a range of negative emotions, most of which are associated with black in general. The color may be foreboding in a way and might signify impending doom or destruction.
Common Applications of Ebony
Ebony's warm and alluring qualities make it a favorite color in the fashion industry. Ebony outfits can convey a wide range of emotions, from love and passion to grief and sadness.
In fact, the color has long been used in the textile industry. A traditional Ghanaian cloth worn mainly by the Akan and Ewe tribes, known as Kente, is one of the popular applications of ebony in textile.

This hue has also found its way into musical instruments, especially pianos. Piano manufacturers have used the ebony tree for centuries to make the black piano keys. Although the keys were most likely designed in ebony due to the wood's durability, the brown-blackish color blends with the bright white to add a touch of elegance to piano keys.

The ebony color may also add a magic touch to your interior décor. The color would look especially stunning if used to paint an accent wall. You could also use ebony to create spectacular contrasts in your interior walls by pairing it with warmer shades like white, yellow, and orange.
And since ebony is a wood-inspired color, you won't go wrong using it with wooden elements. Think kitchen cabinets and bedroom closets. The pigment would also pair well with leather and selected metals like brass.
How to Make Ebony Color
Shades of black are among the easiest pigments to make. That's because they mainly require the three primary colors – red, yellow, and blue.

To make ebony, you begin by mixing equal parts of red, yellow, and blue to create a basic black color. Add the three colors to a mixing bowl and stir gently to ensure that all the different components are uniformly mixed. Then, add a little more yellow or brown to tweak the natural black color into ebony.

You could also create the natural black pigment by mixing certain complementary colors. Examples include blue and orange, red and green, or yellow and purple. There's also the more uncommon option of using blue and brown.
If the final product is more of natural black and less of ebony, you could add a small amount of brown or yellow to it. And if it's more brown than black, adding blue would help stabilize it.

You could even lighten or darken your ebony pigment as required. A small dab of white will lighten the color while more black or blue will give it a darker hint.
Final Word
Ebony is a darker shade of black associated with elegance and class. The color can also imbue a sense of status and prestige, especially considering its long history with the aristocracy. And like most shades of black, ebony is incredibly versatile and can pair with most pigments.