While it's common to see polka dots today – from dresses, curtains, wallpaper, to cakes – it wasn't always the case. In fact, the pattern wouldn't be perfected until the creation of the first working sewing machine in the mid-1800s. By then they could make symmetrical circles.
While it's still debatable how the beloved rows of dots got its name, many attribute it to the popularity of the Czech peasant dance with the same name (polka). The term was officially mentioned in women's lifestyle magazine, Godey's Lady's Book, to describe a scarf.
Eventually, polka dots became mainstream thanks to Marilyn Monroe's famous snapshot, Frank Sinatra's song, 'Polka Dots and Moonbeams', and Christian Dior's 1954 New Look collection. Today, you can see the bubbly print worn by everyone, including the Royal Family.
Don't let this fun design pass you by. Cross your T's and dot your I's with these pretty dot fonts.
Pretty Dot Fonts
1. Borse
Love dot fonts with a handwritten feel? Borse is where it's at for everything from quirky celebrations to cutesy product packages and branding. Easy to read, multilingual support, and ligatures for a unique look.
2. Halftone
Ahhh, Halftone! That fuzzy, zoomed-in dot fonts look you know you've been looking for! Titles, logos, even monograms will grab a second glance with this one!
3. Pixel Bit
Need a modern, unique, futuristic dot fonts set? Look no further than PixelBit, perfect for adding that touch of intergalactic type to any project!
4. Visage Polka
Handmade dot fonts are so incredibly versatile! Visage Polka is an uppercase font set with multilingual support that works great in black and white or in color.
5. Flight
Created by Inspirationfeed, this dot matrix typeface is made up of tiny grid-based dots. A homage to dot matrix printers still being used in airports today, it's clean and remains legible no matter where or how you use it.
6. Font Poppy Seeds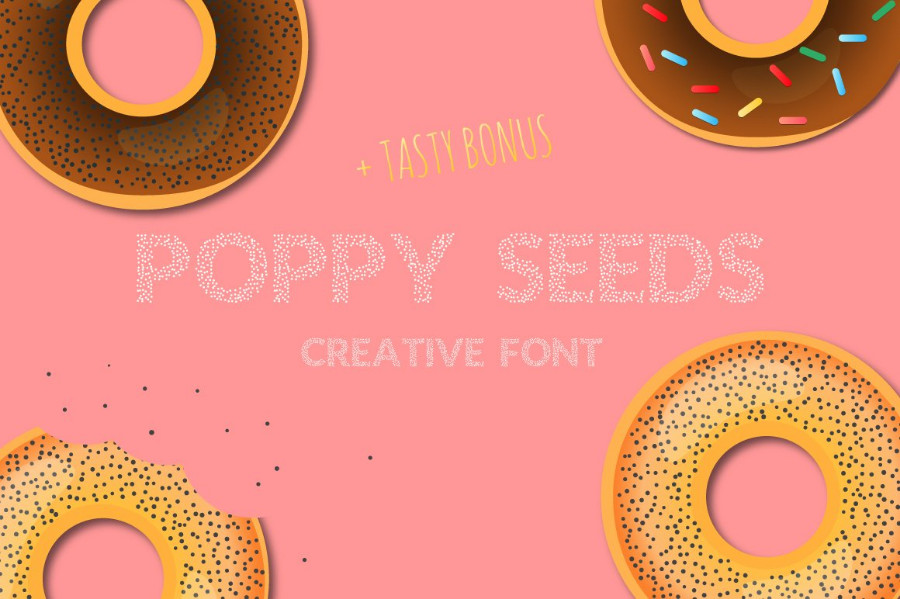 Unusually creative, this OTF all-caps by Max Letters doesn't just include letters, numbers, and punctuation. You will also get 3 bonus vector donuts with your purchase.
7. Ocotillo Shadow Typeface
With influences from the harsh American Southwest and Mexico deserts, this typeface by James Coffman Design evokes a traditional hand-lettering style with a rough take. Use by itself, or pair with any thin or slim fonts.
Download Ocotillo Shadow Typeface
8. Inundo Font
A tribute to Wim Crouwel, this display font created by Chris Kloroform looks great as graffiti. With a total of 8 fonts to choose from, you'd be pleased to put them on your cards, logos, titles, album covers, and magazines.
9. Led Font Family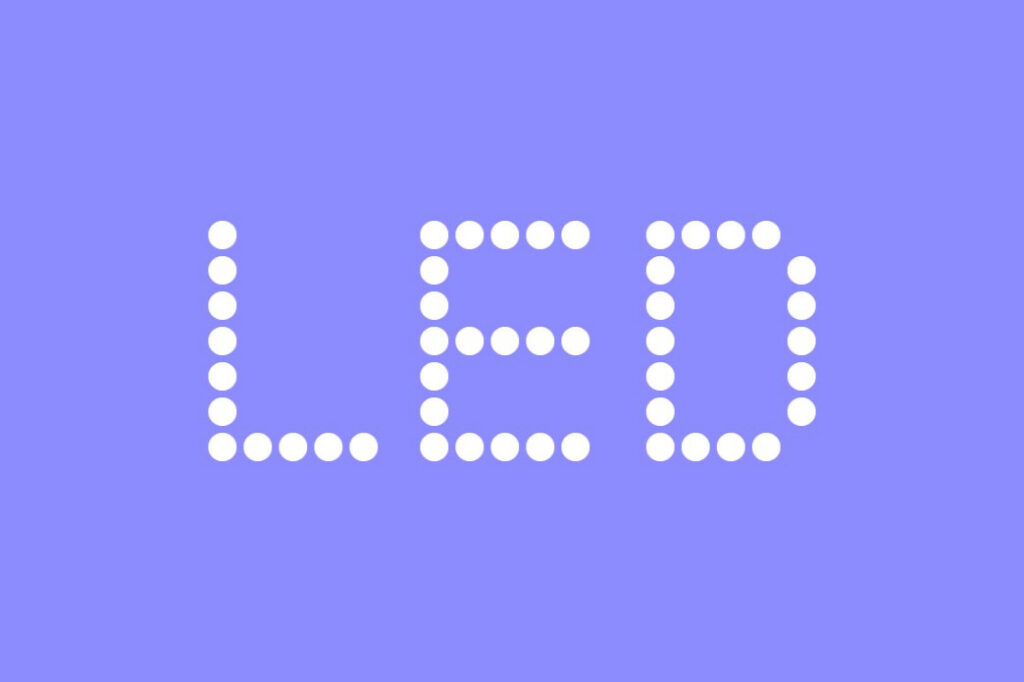 Designed by Pablo Balcells in 2012, this dotted display typeface offers 2 fonts for you to enjoy. Lay on top of dark or solid backgrounds to make it look like tiny lightbulbs!
10. Beadwork Font
Inspired by rhinestones, this typeface from Digital Typeface Studio is perfect for apparel, stamping, logos, cards, and more. Drawn on a tablet with a lovely script style, you can complement it with sans serifs for smart results.
11. CA Viva Las Vegas
This light bulb font by Cape Arcona Type Foundry evokes 70s concert halls vibes during a time when Elvis still played in Las Vegas. And with Day and Night effects from 8 fonts, you won't run out of fascinating combinations!
12. Pop Art
Crystal Baier amazes in this fun font that works great in almost any app, including Word. Now you can give your artworks a cool and clean 50s vibe.
13. Color Dots Font
Be as playful as you want to be in this dotted color slab serif. Featuring regular multi-dots font as well as a colored SVG color-dots font, it's ideal for use in headers, logos, posters, branding, websites, and apparel.
14. Skrova Layered Font
Be more than ordinary in this 11-font offering from Studio Dot By Dot. Featuring 11 styles as well as sensible stylistic alternates, you can layer them or use each font by itself.
15. Dots Display Font
Minimalist yet impactful, this display typeface from Vladimir Carrer comes in .TTF AND .OTF files for your convenience. Use them for your personal or commercial projects.
16. DotlineSlim
Simple, clean, and endearing, NOBUFONT carefully crafted this font by arranging dots at equal intervals. Put it on cards, apparel, presentations, social media posts, or on branding.
17. Polka Dots Vector Font
These vector letters by Sovia Mehta include 26 PNG and 26 SVG files you can download and use immediately. Change the colors to your liking and watch your flyers, cards, ad, and logos, come to life!
Download Polka Dots Vector Font
18. Comodot
Featuring 4 styles, SevenType gives you this layered font family with a pixelated yet sophisticated look. Layer one on top of the other for a shadow effect and you've got yourself a keeper.