Last Updated on October 9, 2023
Christian Dior SE, commonly known as Dior, is a French fashion brand famed for its luxury apparel. The company was founded on December 16, 1946, by French fashion designer Christian Dior. It deals in luxury clothing, shoes, perfumes, watches, jewelry, and other accessories.

Dior is currently chaired by French business mogul Bernard Arnault. Arnault is also the head of LVMH, the largest luxury group in the world.

Christian Dior is the most valuable brand in the LVMH group, commanding over 40% shares and about 60% voting rights in the group. The company has its headquarters in 30 Avenue Montaigne, Paris, France. However, it's present in almost every country.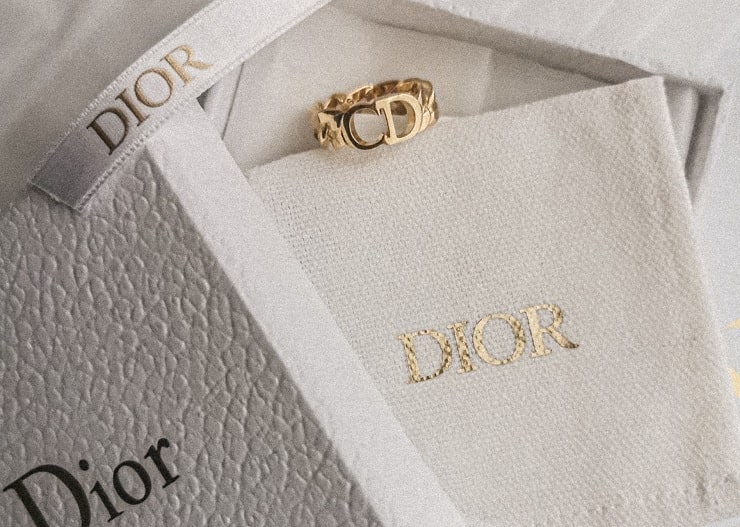 As of the time of writing (January 2022), Dior boasts 210 locations spread across the world.
Dior Font
The font Christian Dior uses on its logo is very similar to Nicolas Cochin Regular, a regular version of the popular Nicolas Cochin typeface.

Nicholas Cochin, often simply known as Cochin, is a French old-style serif typeface designed by Georges Peignot with later inputs from Matthew Carter.
The font was initially produced in 1912 and released through Peignot's Paris-based font foundry Deberny & Peignot (originally known as G. Peignot et Fils). It's currently published by Deberny & Peignot and Mergenthaler Linotype Company (Linotype).

Georges Peignot took inspirations from 18th century copperplate engravings by renowned French artist Charles-Nicolas Cochin while designing the Cochin typeface. Peignot decided to pay tribute to Charles by naming his new font after him.
Cochin Features
Nicolas Cochin is characterized by its relatively small x-axis, a feature that doesn't always reflect positively in lowercase lettering. However, the font makes up for that potential drawback by its long ascenders.

Cochin is also noted for its delicate design, which makes it ideal for use on apparel branding. You can also apply the font when designing book & movie covers, road & store signage, brochures, and flyers.

Due to its delicate design and rich texture, Cochin is also perfect for digital display screens. The font would look great on television advertisements, billboards, social media, and blogs.
Cochin Applications
Nicolas Cochin has enjoyed considerable popularity since its creation.
Besides being used as Christian Dior's official logo font, Cochin has also found its way in numerous Harry Potter covers produced by Bloomsbury Publishing. The Spiderwick Chronicles, co-authored by Holly Black and Tony DiTerlizzi, also uses the Cochin font.

For several years, Cochin was a popular font option in iBooks for the iPad. However, it was replaced in version 1.5 following the addition of other typefaces, such as Athelas, Iowan Old Style, ITC Charter, and Seravek.

The Cochin Regular version used on Dior remains Cochin's most popular weight. But numerous styles have emerged over the years, including Bold and Italic.
Where to Download the Nicolas Cochin Font
Nicolas Cochin font is available for download on the Font Geek and Font Meme websites. You can also access the font from Hyperpix.

Cochin is generally considered a commercial font. While you can use the font for free on personal design projects, you may need a license from the publishers to use it for official purposes.