Last Updated on August 1, 2023
Believe it or not, about 250 million people use Cyrillic, either as a national language or as an alphabet. That's why it pays to include support for this linguistic system when creating design elements, like fonts. If you want to specialize in Cyrillic typography, including various Slavic languages is a plus.
Brief History of the Cyrillic Alphabet
The answer to the origins of the Cyrillic Alphabet lies in its name. 9th Century Byzantine missionary St. Cyril, with his brother, Methodius, created the first Slavic alphabet – the Glagothic. This was initially meant to translate Greek religious texts to a system the Slavs can use.
Glagothic was the basis used by the First Bulgarian Empire to create this Eastern European lettering system in 10th Century A.D.. The original Cyrillic alphabet had 24 Greek letters and 19 letters for sounds specific to the Slavic language.
This system has gone through numerous reforms in Russia and other Cyrillic-using countries. These changes streamlined the system by removing redundant or unnecessary characters and simplifying inscription methods.
The current form of the Cyrillic Alphabet saw first use in 1708 during Peter the Great of Russia's reign. Lowercase characters were introduced, and the use of westernized letter forms was mandated. This gave modern Cyrillic similarities to modern Latin script.
Sophisticated Cyrillic Fonts
Cyrillic is currently the third official script of the European Union. It is used in over 50 various languages such as those of Russia and other Eastern European states. This system of letters is also used in countries of Central Asia. Some traditions in Russia also make use of Old Slavic scripts for religious purposes.
Whatever your project, these strong Cyrillic fonts should serve the intended function.
1. Stampbor
Get that grungy stamp effect that still oozes 21st century vibes from this font set by Artcoast Std.. Product includes 12 badges to help your branding efforts.
2. Sentral
With a total of 8 fonts, this collection by Formika Studio is based on traditional grotesk sans-serif traits, giving them a minimal and clean look.
3. Artifex Hand CF
Featuring 16 humanist styles, this sans serif by Connary Fagen has a surprising calligraphic feel that's still easy to read.
4. Visby Round CF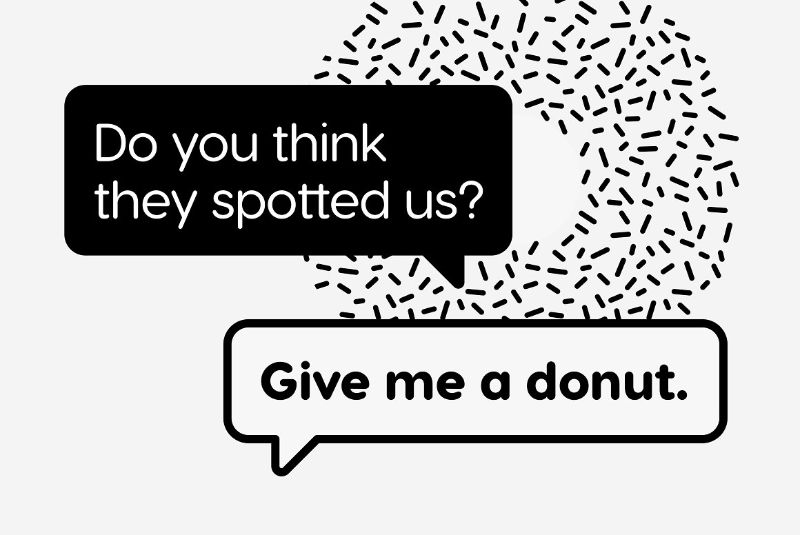 Soft, charismatic, and rather geometric, this friendly sans contains support for Cyrillic characters for all your design requirements.
5. CraveSans
Versatile, legible, and unpretentious, Fontanatype gives this font family a renewed look with refreshed Latin characters and redrawn Cyrillic.
6. Cocogoose Classic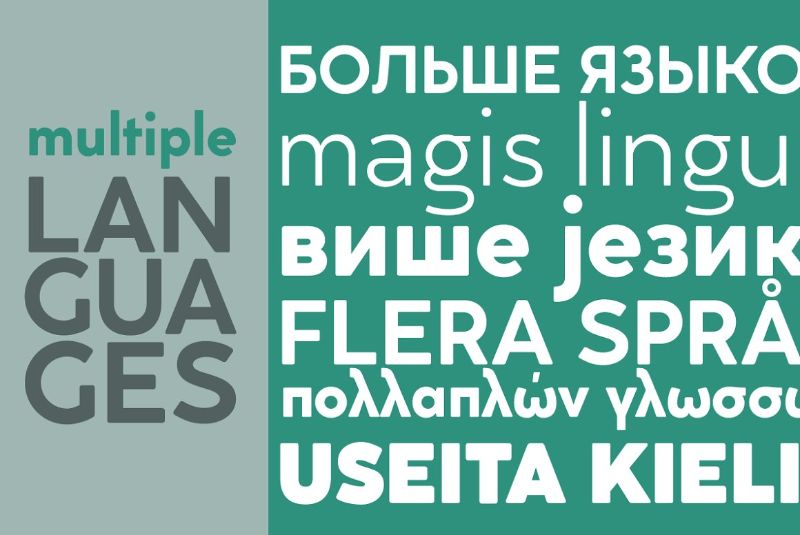 A sans serif of geometric proportions and slightly rounded corners, you will love it as body text or as a display type.
7. Coats
Give your logos, headlines, quotes, invitations, and social media posts some emotional notes using this handmade antiqua font pair (Bold and Bold Italic) by Piñata.
8. TOMO Zomba PRO
This multi-purpose typeface from TOMO Fonts has a retro-horror feel, but can still be used for other themes, such as kids' projects or commercial headlines.
9. Zing Rust
Get a whopping 238 fonts for every kind of job – from banners to headlines, invitations to flyers, logos and posters, Fontfabric has got you covered.
10. Extenda
Powerful, flexible, and designed to for maximum space coverage, this variable width sans serif type family is perfect for editorials, flyers, headlines, logos, and more.
11. Keril Devil
Chekart proudly brings you this fun typeface that can be used for children's book covers to adventure posters. Contains Cyrillic characters and multilingual support.
12. Drone Ranger PRO Font Family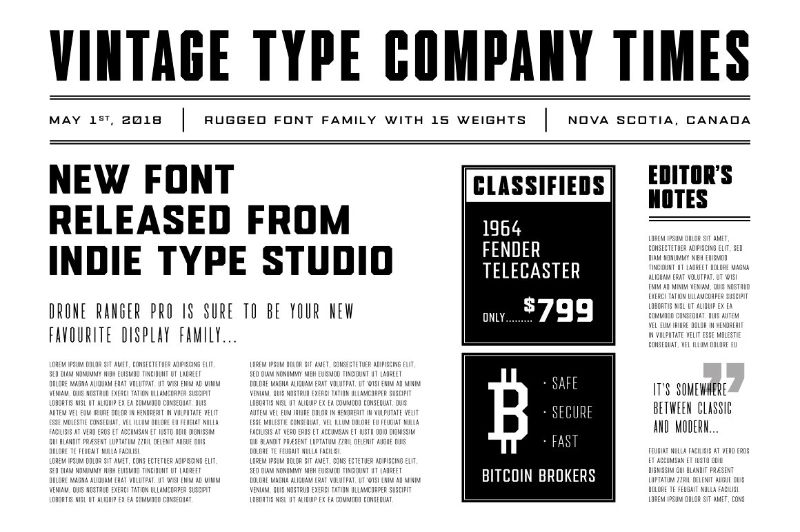 Re-drawn, re-vamped, and upgraded, this collection from Vintage Type Company still has that bold, futuristic design that fans have come to know, but with improved glyphs and tons of extras.
Download Drone Ranger PRO Font Family
13. Muller Family
The wider structure of this font family will ensure readability in smaller sizes, while providing finer details in larger sizes.
14. Green Grove
With low contrast and compressed proportions, this display typeface by True Story Letterworks is ideal for personal projects or corporate branding.
15. Inters
Rhythmic, sensual and somewhat emotional, this handwritten script can cater to almost any theme, be it futuristic, romantic, or corporate. Supports more than 70 languages, including Cyrillic.
16. Spilled Ink
Michael Rafailyk presents this unique font that spills and spreads to fill in the voids in your design. Use it to complement illustrations, cartoons, or drawings.
17. Pines Black
Inspired by paper cut-outs, this modern sans-serif is the playful element you need to bring warmth and friendliness to your works.
18. Choowee
Need something sweet and eye-catching for your games, packaging, or t-shirts? Look no further than this decorative typeface from TypeMate.
19. Blackye
The subtle personality in this contemporary sans by Genilson Santos will give your posters, headlines, logos, and banners the full-bodied treatment.
20. Roca Font Family
With influences from the 60s and 70s, this multilingual font family by MyCreativeLand is as bouncy and spirited as the hits of yesteryears.
21. Callista
If there's a perfect typeface for logos or headlines, this might be it. Brought to you by Karandash, this beautiful, fat cursive has full Latin and Cyrillic support for your convenience.
22. Persea
Make anything stand out in this bold and audacious display font from Reformer Mockup. Product includes Latin and Cyrillic variants.
23. Monolisk
With inspiration from East-modern and Brutalist architecture, Studio Buchanan brings you these solid yet dominant letterforms.
24. SK Concretica
Geometric and very modern, use this font in a wide array of projects, from posters, flyers, to logos, and book covers. Brought to you by Shriftovik Type Foundry.
25. Bogart
Featuring 29 fonts, this product by Zetafonts pays homage to the iconic look of low-contrast old-style, like Cooper Black and Goudy.
26. MADE TheArtist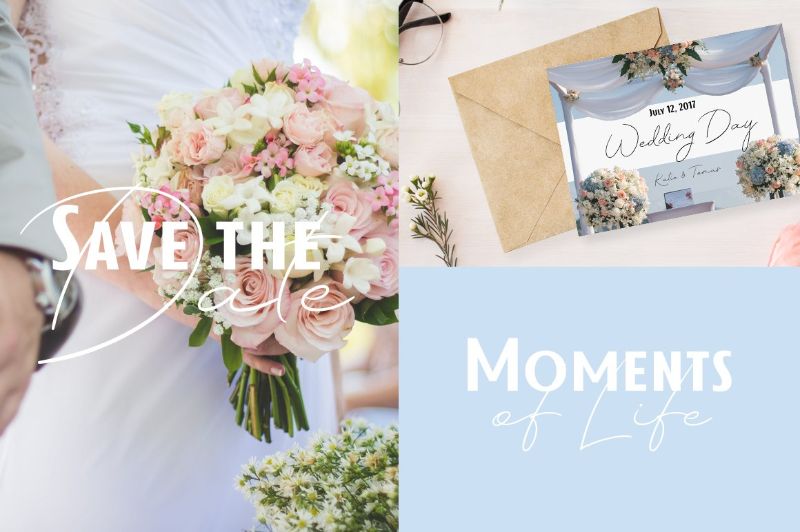 Grab this awesome font duo from MadeType that contains Cyrillic support. Enjoy a retro grotesk and a modern script with lovely swash alternates.
27. Saturn
Inspired by Soviet sci-fi books, this futuristic font by Shimanov Types will have you making movie posters and space-themed banners in no time.
28. Galpón Family
Re-create those sweet 50s style ads, invites, packaging, and logos quickly and easily with this product from Rodrigo Typo.
29. Artisa
Capture that wistful elegance through this fashionable, minimal typeface by Elvinova.
30. Fontatica 4F
Designed by Sergiy Tkachenko, this blunt-cornered typeface has soft qualities despite its high-tech geometric shapes. It supports over 121 languages, including Cyrillic.
31. Averta CY
With a combination of early European grotesque features and American gothics, Kostas Bartsokas gives you this neutral and modernist font set that has a total of 16 variants.
32. Konga Pro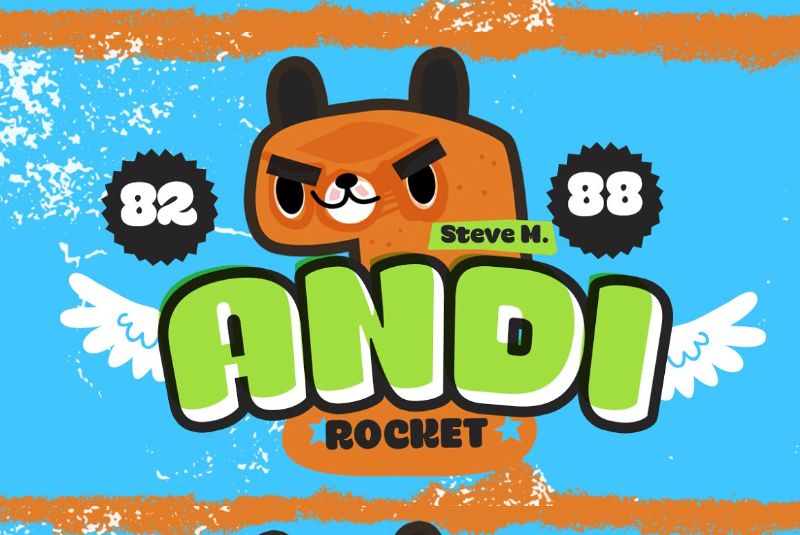 Make your graphic novels, comics, and children's book covers stand out in this fun and bold font that now has Cyrillic support.
33. Autumn Sweater
Use this cute, handwritten font by Dima Evans to create adorable headlines, YouTube banners, café menus, or just add it to your sweet illustrations.