One of the more interesting aspects of cursive writing is its flourishes – those little embellishments that turn an otherwise ordinary calligraphy to something more elegant.
Who wouldn't fall in love with these loops and curves? These were highly popular from the 17th to the 18th centuries. More than just beautiful handwriting, cursive was seen as a status symbol. During this time, many penmanship schools also opened to cater to aspiring master scribes.
These scribes would later become the professional penmen who would copy official documents, such as the Declaration of Independence and the Constitution. While penmanship no longer holds the same reverence in society today, many people still practice and enjoy writing in cursive.
In fact, did you know that the original Coca-Cola logo is a great example of the Spencerian cursive writing system? This was developed by Platt Rogers Spencer, who wanted to bring this ornate writing style to the public. Nowadays, you can learn penmanship through online courses.
If you're not confident in your own handwriting style, let these curly fonts add those lovely flourishes for you.
Quirky Curly Fonts
1. Brilliantly
Unconventional curly fonts like Brilliantly are full of alternates and swatches to make your lettering and logos more interesting and unique! Even invitations and stationery can't be beat!
2. Kaoly
Kaoly is one of those unconventional curly fonts with tons of bold style, dynamic shapes, and great alternates!
3. Losta Masta
Losta Masta is a groovy, retro, unconventional curly fonts set with over 40 ligatures, 100 alts, and ornaments too! Use it whenever you're looking for that 70's romantic feel with loads of variety!
4. Madegra
Madegra just rolls off the tongue like this unconventional curly fonts set rolls across your view. It's got 9 weights, tons of alternates and swashes, and multilingual support, too!
5. Swashington
Swashington just sounds like it begs to be the name of an unconventional curly fonts set, doesn't it? Well, it is! It's hand drawn and evokes a feeling somewhere between the early 20th century and the 1970s combined.
6. Wisp Typeface
Tugcu Design Co. helps you re-create your dreams in this display font featuring tons of decorative elements. Complement with custom illustrations, or toggle between upper and lowercase letters for fun, surreal vibes.
7. Canggu
Inspirationfeed proudly brings to you this monoline script inspired by the typography style of the 40's and 50's. As it seamlessly retains its legibility, it's suitable for a wide variety of uses.
8. Cornellia
If you're looking for something romantic yet modern, then look no further than this typeface from by Allmostudio. Adopted from the Latin calligraphy style, apply it on posters, social media posts, cards, invitations, logos, and more.
9. Tangelo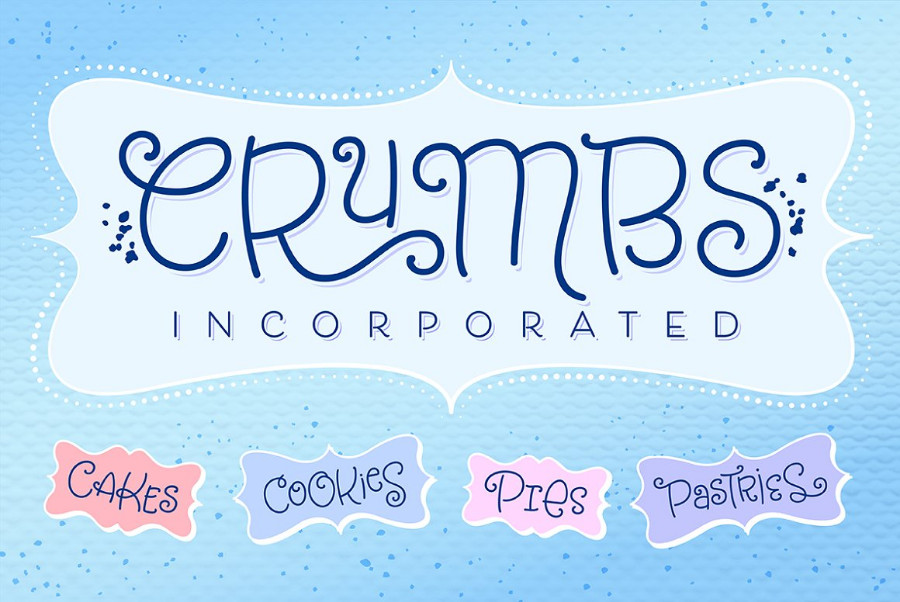 Who says that script looks good only in lowercase? Let this fun, casual display script from Laura Worthington change your mind. Featuring 115 alternates and swash characters, you'll surely get that hand-lettered appearance in no time flat.
10. Tangelo Bold
Give plain scripts a light-hearted twist using this bold font. Go out there and play with its assorted alternates and see what funky combinations you can come up with!
11. Nightflashes
Add just the right amount of whimsy when you use this adorable offering from Salt & Pepper Designs. Pack includes OTF and TTF format, as well as web fonts.
12. Wallower Script
Make it look like you slaved over pen and ink all day with this gorgeous script from Creativeqube Design. The flourishes will lend loads of charm and personality into any and all of your works.
13. Charles Sebastian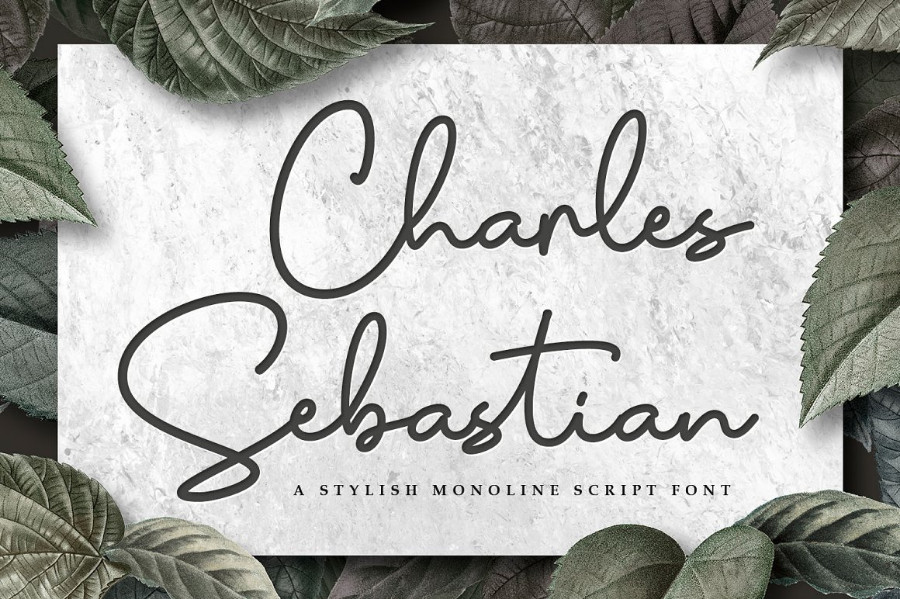 This monoline script by Kotak Kuning Studio is ideal for branding, photography, or special events. Beautifully handwritten, the pack contains a multitude of natural-looking ligatures so your designs always look and feel genuine.
14. Fantomica
Give your modern projects a bit of magic using this exquisite font from Junik Studio. The product includes PUA encoded extra characters, which you can access via Font Book (Mac) or Character Map (Windows).
15. Gingers Slab Serif Font
Whether it's for Christmas or Halloween, this curly slab serif is ready to deliver. All you need is an equally magnificent idea to pair it with.
Download Gingers Slab Serif Font
16. Lettering Delight Script Font
Explore unknown typography territories when you get your hands on this script from MaryamKamalCo. Featuring a bouncy hand-lettered look, 34 twirly swashes, plus flourishes and decorative illustrations, this is one product you don't want to miss out on!
Download Lettering Delight Script Font
17. Starstruck
Bling up your designs using this hand-lettered script from Emily Spadoni. With additional decorative glyphs, you can make tons of letter combinations as well as your own decorated word styles.
18. Carried Away Script
Previously known as the Ballerina Script, this lovely handwritten font includes over 160 different hand drawn characters and a bonus monogram file. Elegant yet still playful, it will make a wonderful addition to any designer's toolkit.
19. Forever Loved Heart Swash
Whether it's for wedding invitations, t-shirt design, or for restaurant logos, this handwriting font from Joanne Marie will take your works from blah to brilliant in minutes. Pack includes OpenType swashes, ligatures, terminal forms in lowercase, and alternates.
Download Forever Loved Heart Swash
20. Malibu Fancy Vintage Font
This well-balanced contemporary font by Sensatype is as versatile as it is fancy. With more than 165 alternates that you can mix and match, it will look amazing on both vintage and modern designs.
Download Malibu Fancy Vintage Font
21. Chirp & Blossom
Evoke the warmth of spring and happiness when you use this adorable hand-drawn font by Denise Chandler. And with accompanying nature-inspired doodles, you're sure to bring the sunshine with you wherever you work!
22. Colores Font Duo
Ever feel like you're taking things a little seriously lately? Featuring two styles (Filled and Hollow) plus Commercial Licensing, let this font duo provide some light-heartedness to your projects.
23. Esmeralda
Made by Incools, this neo-classical decorative script was deliberately handcrafted with imperfect, hand-drawn characters and an irregular baseline to capture the onlookers' imaginations.
24. Culinary
Inspired by the art of cooking, Latinotype and Sofia Mohr present this 10-font system that includes beautiful borders and swashes. See it come alive in packaging, logos, magazines, menus, recipe books, invitations, and more.
25. Better Be Lovely Font
With an alternate version to mix and match letters, you can't go wrong in this cute font that's as sweet as it is romantic. Try it on social media posts, invitations, children's book covers, posters, or anywhere that needs a dash of delight.
Download Better Be Lovely Font