Last Updated on September 28, 2023
Most times you encounter the word "celadon," you'll generally find the term applied with reference to a type of pottery originating in China. However, celadon is also a chic color that belongs in the bigger family of green pigments.
This post examines what the celadon color looks like, its cultural significance, psychological meaning, and everything in between.
What Color Is Celadon?
Celadon is a pale blue-green color with the hexadecimal color code #ACE1AF. This color is a shade of green despite numerous publications classifying it within the blue family.
Celadon evokes cool vibes associated with green undertones. The color's paleness makes it even more soothing than many shades of green. It's not harsh on the eyes and will not create overbearing effects. That explains its widespread usage in art, fashion, and interior design, among many other industries.
What Colors Are In Celadon?
This hue is a soft green color with hints of blue. Going by this definition, it's easy to conclude that green and blue are the only pigments in celadon. But that conclusion wouldn't be so accurate.
Most shades of celadon also tend to feature gray and jade hues. In fact, the color is interchangeably called jade green due to its visible jade undertones. Note that the phrase 'jade green' also denotes an entirely different color besides being used as an alternative term for celadon.
Is Celadon Same As Mint Green?
Celadon is commonly confused for the mint green color. But while both are softer shades of green, these pigments are quite distinct from each other.
The main difference between celadon and mint relates to their undertones. Celadon typically appears bright green with hints of blue or gray, while mint looks fresher due to its higher amount of blue and white.
Origin of the Celadon Name
The name "celadon" was coined by European ceramic connoisseurs. The original application of the term was with respect to celadon pottery before the word would be used independently for the soft blue-green color.
Prior to this, the celadon color was mainly known by the Chinese as 'mi se,' which translates to mysterious color. But while Europeans take the credit for coining the name "celadon," the word's actual origin remains unknown.
One theory suggests that the term first appeared in French in the 17th century as a tribute to the shepherd Celadon in the 1627 Honoré d'Urfé's French pastoral novel titled 'L'Astrée.' The character is portrayed as donning pale-green ribbons. D'Urfé himself borrowed the character from the Latin narrative poem 'The Metamorphoses' composed around 8 CE by the Roman poet Ovid.
A second theory suggests that the word "celadon" might have been a corruption of the name "Saladin" (pronounced as 'Salah ad-Din). Saladin was the Ayyubid Sultan reported to have sent forty pieces of celadon ceramics to the Sultan of Syrian – Nur ad-Din Zengi – in 1171.
But despite its mixed origin, celadon has undoubtedly treated the world to two things that are timeless – the exquisite ceramics and the elegant blue-green color.
History of the Celadon Color
Green is one of the oldest colors in the natural world. However, various shades of the color emerged at different points in history.
We do not know for certain when the first celadon pigment was artificially synthesized. But its history is undoubtedly intertwined with that of the beautiful ceramics it's named after.
Celadon pottery originated in China. These ceramics have been manufactured from as far back as the Shang and Zhou dynasties, which existed between 1600 – 1046 BC and 1046 – 256 BC, respectively.
After being mass-produced in China for hundreds of years, the production of celadon later began in other East Asia countries like Japan and Korea. Some European countries also became interested in celadon pottery. However, European production was on a smaller scale compared to the volume of these ceramics coming from the Far East.
Interestingly, while the Chinese have worked with celadon for centuries, many Chinese artists and potters still do not agree on the specific color that constitutes celadon. The color is variably described as representing several hues between light green and blue, which vary in brightness and saturation.
Notable Usage of Celadon throughout History
Celadon was not initially defined. But that doesn't mean it's missing in paintings by famous artists. While many renowned painters do not specifically mention celadon as one of the colors featured in their palettes (and understandably so), the pigment can be seen in their works nonetheless.
Vincent van Gogh used multiple shades of green extensively in his works. His 1889 oil-on-canvas painting, titled 'Green Wheat Field with Cypress,' features celadon hues. The painting depicts the village of Auvers located just north of Paris.
Celadon green-painted fields of wheat can be seen in the middleground, with a Romanesque Church and the Town Hall occupying the background. This painting can be found in the National Gallery Prague located in Prague, Czech Republic.
'Vase With Pink Roses' is another famous painting by Vincent van Gogh that uses the celadon color. Also an oil-on-canvas rendering, this masterpiece completed in 1890 depicts a vase with an assortment of flowers. Celadon green can be spotted all over the place, from the surface where the flower vase rests to the wall-inspired background.
Cultural Meaning of Celadon
This pigment is steeped in cultural meaning. The color enjoys immense cultural significance in China and other countries that have been producing celadon pottery for millennia, such as Japan, Korea, and Thailand.
For starters, celadon is a queer shade of green noted for its exquisite beauty. In fact, the Chinese loved celadon ceramics primarily for their elegance. These wares resembled the precious jade and were used to imbue an aura of luxury into their settings.
The Chinese also associate the celadon color with status. As with most precious ware, celadon pottery were largely a preserve of royalty. These ceramics have irrefutably become accessible by the common folk. However, their long history with nobility added a special touch to the celadon color. And coupled with its sheer beauty, celadon can inject a dash of magic into any space it finds itself in.
Celadon also resonates with spiritualism. A once widely-held belief among the Chinese was that celadon bowls would decolorize or break if poisoned food were put into them. Besides, some cultures like Koreans used celadon to summon positivity into their life. The color became a ubiquitous feature in Korean temples constructed from around the 14th century.
Psychological Meaning of Celadon
The Chinese might have been the first people to associate celadon with beauty. But this color's elegance has lived on through the ages. Celadon is a cute shade of green that can make every artwork look stylish.
Celadon's muted undertones also speak to its calming effects. While most shades of green are known for their soothing properties, celadon takes this quality to a whole new level. The color is remarkably easy on the eyes even at its highest saturation point.
The hints of gray and jade in celadon can help add regal feelings to your designs. It's unsurprising that the color had a special place in traditional Chinese palaces.
Celadon also symbolizes rebirth or new beginnings. This shade of green can denote growth and progress, making it a perfect choice for corporate branding.
Due to its unique blend of green and blue, celadon can bring up the images of nature. Nature-inspired colors are highly refreshing. So, adding celadon to your projects is a passive way to reinvigorate those designs and make them truly outstanding. The color's muted shades will brighten up your creations without making them appear gaudy.
Using Celadon for Interior Design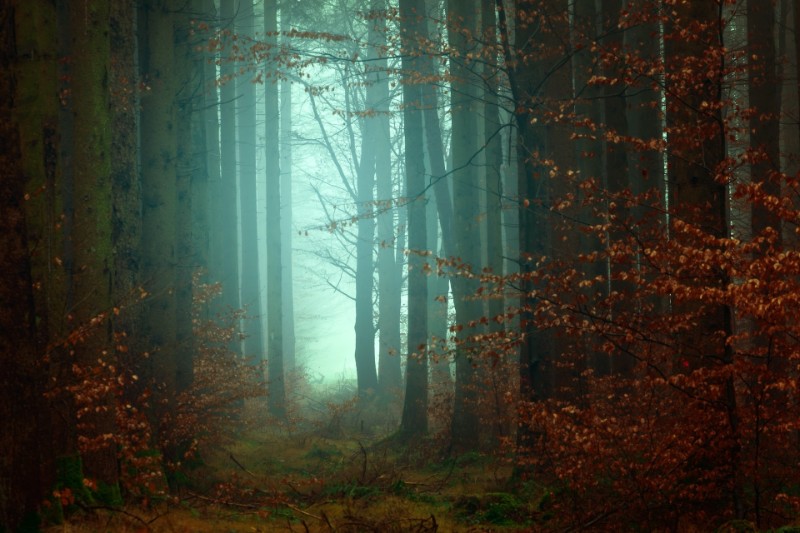 The one thing that makes celadon such a top choice for interior designers is its universality. As already indicated, this color can blend seamlessly with most hues to create spectacular visuals.
Below are a few interior design ideas using celadon;
• Gold or white looks glamorous and is ideal for shabby chic.
• Gray, white, or wooden surfaces create a natural look and is perfect for Scandinavian-style interiors.
• Black will look exceptionally beautiful in Art Deco style interiors.
• If you're afraid that the color would look unpleasantly bright (which is seldom the case), you can combine it with neutral shades like white and beige.
• The trick is to blend it with matching neutrals like white or beige.
• It is NOT recommended for electronics and electrical appliances. However, the color will look good on furniture, drapes, upholstery, bedding, carpets, mats, and wall art. You could also consider it for flower vases and figurines.
How to Create and Blend the Celadon Color
Celadon is classically produced by firing a glaze containing a small amount of iron oxide at very high temperatures. This process takes place in a reducing kiln. When subjected to certain temperature conditions, the iron oxidizes and leaves behind a lustrous green coating.
It's important to determine the right amount of iron oxide needed to achieve your desired shade of celadon. For instance, using too little iron oxide produces a bluish celadon while too much of the compound results in olive.
This process may also require further refining to remove other impurities before or after the heating process. One of the substances that commonly occurs alongside iron ores – titanium dioxide – can add yellowish hints to your celadon color, thereby marring its beauty.
Fortunately, you can by-pass this intricate process by creating celadon using common paints.
Since celadon is a shade of green, you'll need green paint to start you off. Light green undertones are the best options to use. Add little amounts of white or gray to the color until it becomes celadon.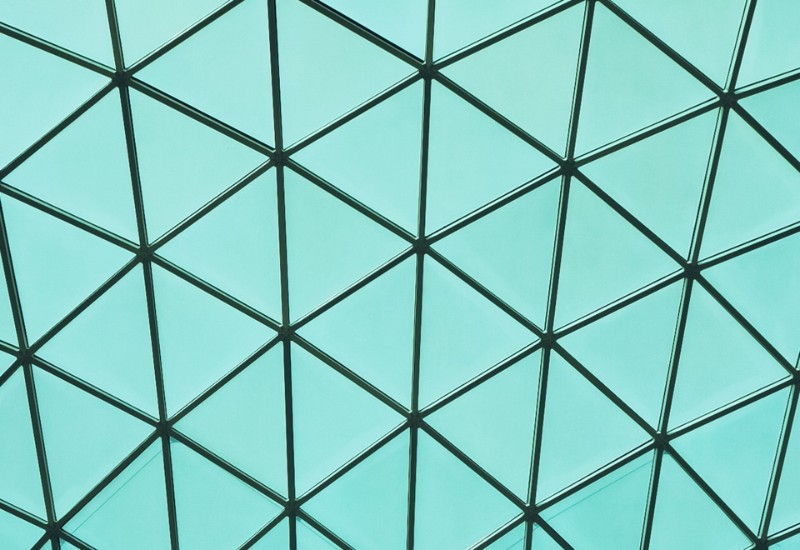 Alternatively, you could combine bright green with gray. Add the green paint to your mixing bowl and introduce gray in small amounts until you realize the celadon color.
Celadon works best with similarly-muted shades. Common colors you could pair it with include teal, serenity, and rose quartz. Celadon would also help accentuate brilliant colors like amber, scarlet, orange, and hot pink.
Other shades of green and blue also pair beautifully with celadon, as are neutrals like gray and taupe.
Final Word
Celadon can completely transform the look of your interior décor if matched up with the right color. The color's softer appearance gives it more calming effects than regular green undertones. It's, therefore, a great choice for most settings besides a home environment.