Last Updated on August 17, 2023
Cash App, formerly known as Square Cash, is a mobile payment service that lets users send and receive money using a mobile phone app. The service was developed by Block, Inc. and initially released on October 15, 2013.
As of the time of writing (February 20, 2022), Cash App is only available in the US and the UK. However, the service has continued to enjoy tremendous popularity since its release.
In September 2021, Cash App reported 70 million worth of annual transacting users. The service had also generated over $1.8 billion in gross profit by then.
Cash App Font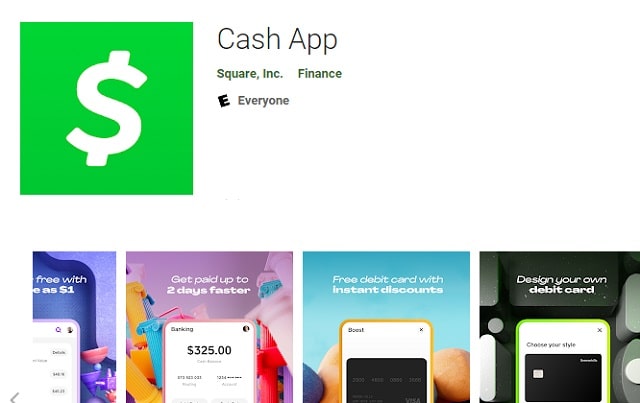 Cash App's logo features a white, slanted dollar sign on a smooth electric-green square with gently-softened angles. The vertical lines of the dollar sign include two small marks protruding from the top and bottom arches of the "S."
The dollar sign is also slightly inclined, adding to the emblem's overall appeal while also resonating with qualities of reliability and trustworthiness. There's also the element of thickness, which evoke a sense of stability, strength, and confidence.
In addition to the white dollar sign and bright-green background, Cash App logo's color scheme may sometimes also include black accents. Black is often added to create a magic contrast with the white and green colors. It also symbolizes power, professionalism, and progressiveness.
In terms of the font used, Cash App's logo seems to have been modeled based on FF Real Head Medium, a medium variant of the relatively popular typeface – FF Real Head. FF Real Head was designed by Erik Spiekermann in collaboration with Ralph du Carrois and Anja Meiners. The font is published by FontFont.
FF Real Head was designed based on inspirations from the German grotesque styles popular between 1908 and 1998. But what distinguishes this font from its predecessors is that it incorporates more warmth, which further enhances its legibility.
Spiekermann initially envisioned FF Real Head as a basic one-text weight and one-headline weight for use in his own biography titled 'Hello I am Eric.' As such, the typeface was originally available only in a regular style. However, several other variants have been developed over the years.
In 2018, designers came up with a unique set of obliques as an option for projects where a less calligraphic look is desired. Two years later, the FF Real Head fonts' family was extended to include several matching condensed weights.
The following are common FF Real Head weights in addition to the Medium style used on Cash App's logo;
• FF Real Head Medium Italic
• FF Real Head Medium Oblique
• FF Real Head Hairline
• FF Real Head Hairline Italic
• FF Real Head Hairline Oblique
• FF Real Head Thin
• FF Real Head Book
• FF Real Head Bold
• FF Real Head Condensed
Where to Download the FF Real Head Medium Font
You can download the FF Real Head Medium and several other variants in the FF Real Head font family from My Fonts and Font Shop.
Note that this font may be registered in certain jurisdictions. So, ensure you obtain the full license details downloading it.