Ever bought something simply because it had beautiful packaging?
Some of us even save the box since it's too cute to just throw away. Today's packaging can convey more than the brand, label, or quality of the product inside. It can make you feel important, happy, and excited. It's like love at first sight – you know you've made the right choice just by looking at the box.
It wasn't your fault for feeling that way though. Companies study how their packaging designs project an appeal of value to a customer, and it had been going on for a lot longer than you think.
Brief History of Box Packaging
History books said that the first box (made of paperboard) was made by an English firm known as M. Treverton & Son in 1817. Germany developed their cardboard packaging the same year. The French had been using such packaging as early as 1840 to transport silk moths and their eggs. A production industry for manufacturing cardboard boxes was set up in the Valréas area.
Corrugated paper was patented in England in 1856, but it saw use as shipping material only in 1871. The patent for single-sided corrugated board was issued to New York City's Albert Jones. Improvements to the design through the use of liner sheets on two sides were made by Oliver Long in 1874.
Pre-cut cardboard boxes came to be in 1890. Then Brooklyn-based Robert Gair discovered that cutting and creasing paperboard allowed him to mass-produce pre-made folding boxes in a single operation. Many other countries developed cardboard boxes for specific purposes.
When flaked cereals came about, it was also the first type of food to use cardboard box packaging. The Kellogg Company was first to use this method, and they still do today.
Creative Box Mockups
Boxes had gone a long way since: a rich history behind a container we came to love. These box mockups for instance, are proof of modern ingenuity with just a touch of creativity to make them stand out. Use them for your home business, blog, or client projects. Enjoy!
1. Tea Dispenser Box Mockup
These (10) high-resolution Photoshop files from Visconbiz will make you want to begin selling your favorite tea flavors. The pack includes 3 textures (Black, Brown, White Wood) and 3 layer styles (Embossed, Letterpress, Foil Stamp) you can customize any way you want.
Download Tea Dispenser Box Mockup
2. Cream Jar & Box Mockups
Show off your cosmetics, candles, or food products in this gorgeous cream jar and packaging box mockups by GfxFoundry. You will get 4 PSD mockups, each with different poses.
Download Cream Jar & Box Mockups
3. Box Mockup
Make your packaging irresistible to the eyes using this box mock-up collection by PuzzlerBox. This product contains 7 different presentations that come in 4000 × 2670 pixels for the best quality and easy editing.
4. Tall Box Mockup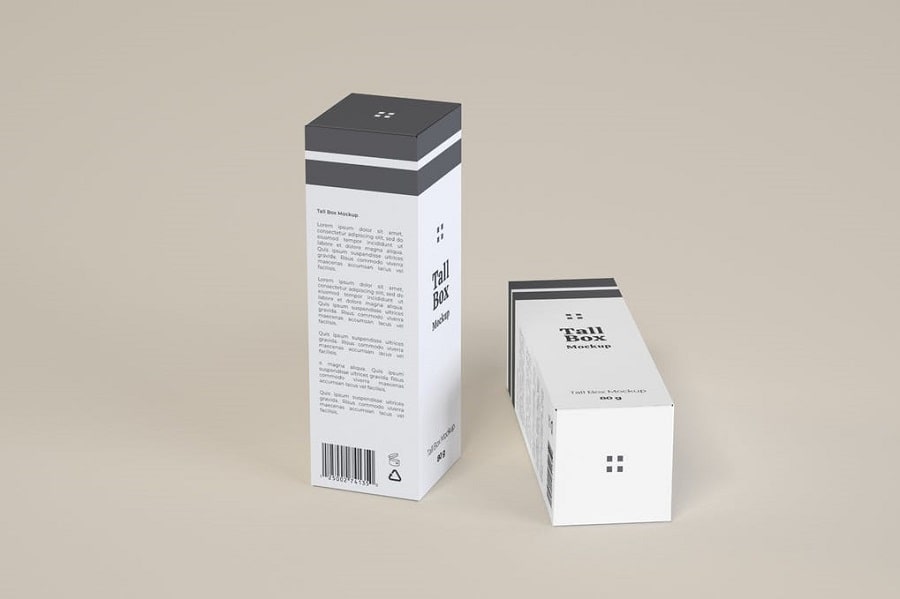 Tall boxes can be for anything: from perfume bottles, figurines, to biscuits, as well as office supplies. These graphic templates by Graphic Boom Studio consist of 1 PSD file in 4K resolution that works smoothly on Adobe Photoshop CS6 or higher.
5. Rectangle Box Mockup
Make your products presentable using this box mockup by ERDP. This pack includes 3 PSD files that are easy to edit, even by Photoshop beginners.
6. Pills Box Mockup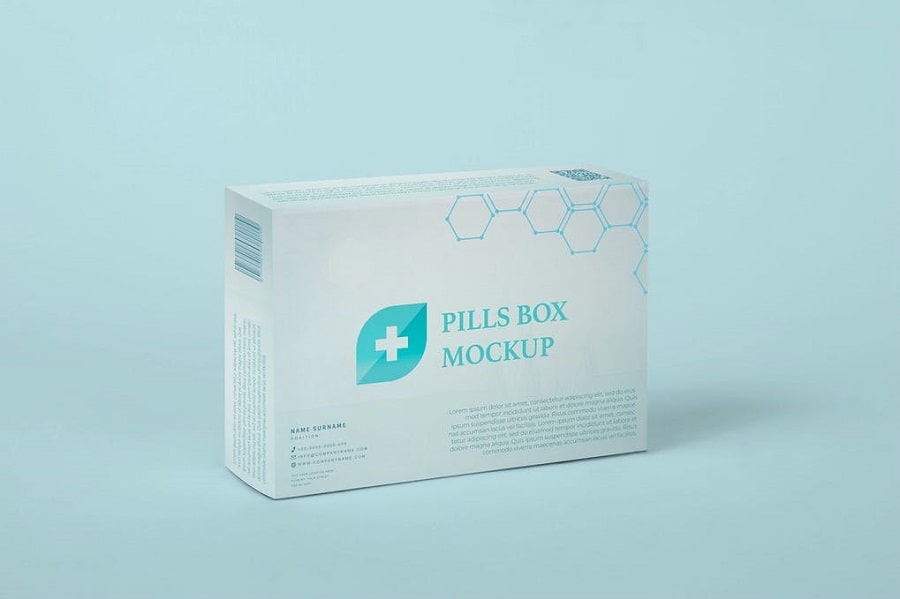 Save time and effort with this packaging template by RetroBox. You get to customize everything, from the background to the box design.
7. Vertical Box Mockups
With realistic effects and shadows, organized layers, and different poses per mockup, this pack of 4 PSD files will let you just drag-and-drop designs so you can finish in minutes.
8. Drawer Box Mockups
These beautiful box drawers templates from Design Neutrons come with close-up shots. Feel free to adjust the color, background, as well as light effects.
9. Pizza Box Mockup
Show off your family pizza recipe in this delightful pizza box mock-up by Megostudio. Recolor with solid color layers, save, and post on your website or social media!
10. Popcorn Box Mockups
These cute popcorn packs (5 PSD mockups) don't have to carry popped corn. Think outside the box – why not entice potential customers with candy, mallows, crackers, chips, or even fried veggies!
11. Juice Box Mockup
Remind your customers to juice up using this well-layered PSD file template by Graptail Studio. It comes in 300 DPI, 3000×2000 px size, with Smart-Objects.
12. Open Box Mockup
Let your packaging speak for itself in this lovely box design by Roverto007. Hi-res, organized layers, and fully customizable, there's nothing that won't look good when placed inside this container.
13. Fries Box Mockups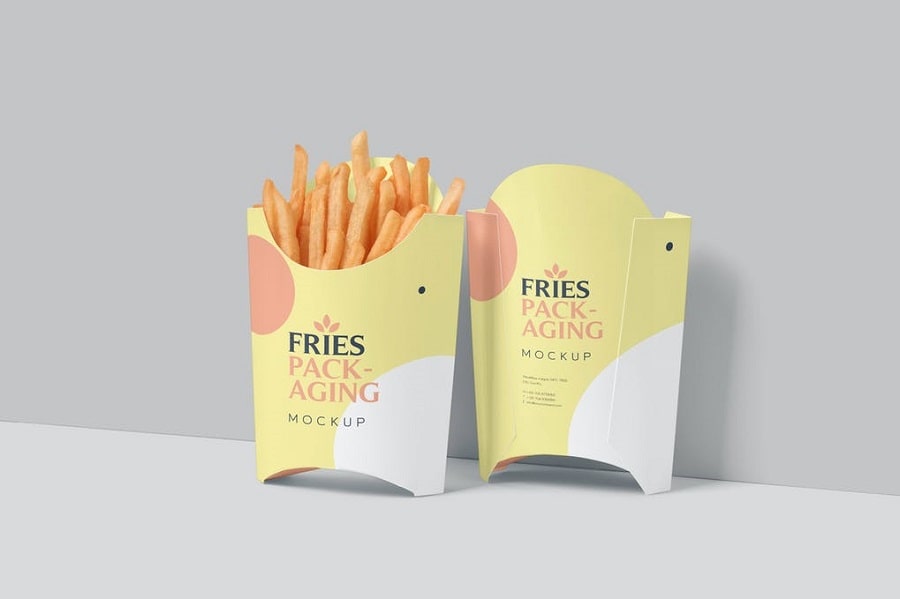 Packaging that's as delicious as what's inside – that's what you get in this premium quality template pack with 4 PSD mockups and fully editable effects.
14. Box Mockup
Be proud of your brand or label. Make this box mock-up the perfect platform to showcase your hard work – not to mention that it's gorgeous enough for any product you have in mind.
15. Square Craft Box Mockup
Featuring unique scenes made from real photographs, this graphic template collection from Digital Infusion contains 3 files that will save you time and money.
Download Square Craft Box Mockup
16. Cereals Box Mockup
With this template bundle featuring 6 Photoshop files, you can create unlimited variations by changing the background, colors, textures, etc. Works with Adobe CS4 or higher.
17. Milk Box Mockup
Got milk? No need to ask when you have this practical template pack containing 3 files that are as easy to use as they are to modify.
18. Product Box Mockups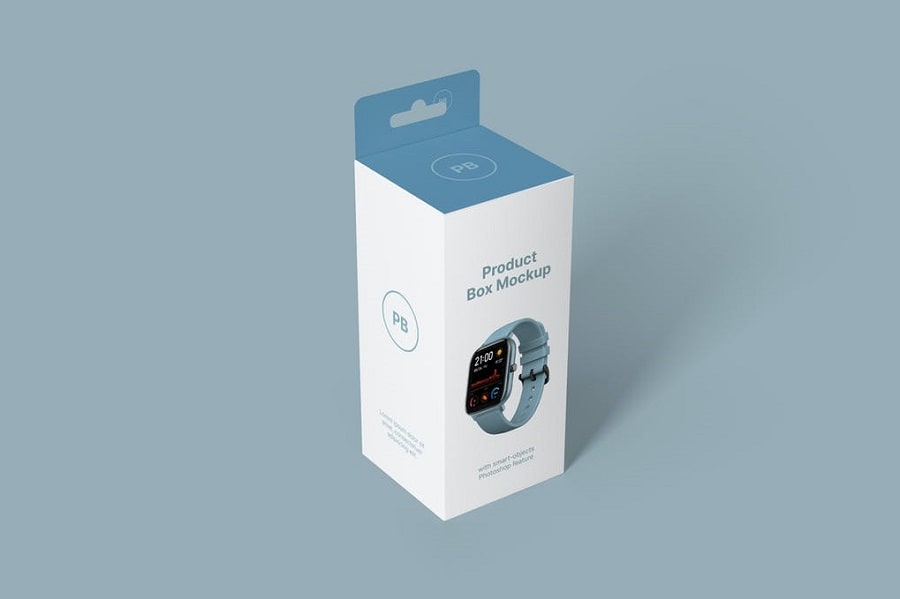 Artimasa Studio proudly presents 2 multipurpose product box mockups in 3000×2300 pixels and 300 dpi. Just replace with your own designs and you're done in seconds!
19. Hanging Box Mockup
Need a hanging box template? This mockup has got you covered with its 3 PSD files that come well-organized and are super easy to use.
20. Isometric Box Mockup
These photorealistic PSD mockups by GraphicMonday are as realistic as they can be, thanks to professional perspective and lighting. All it needs now is your own design.
21. Paper Boxes Mockup
Incredibly easy to use and suited for commercial uses, this graphic template will look amazing once edited. Use on your website, social media page, blog, or portfolio.
22. Paper Boxes Mockup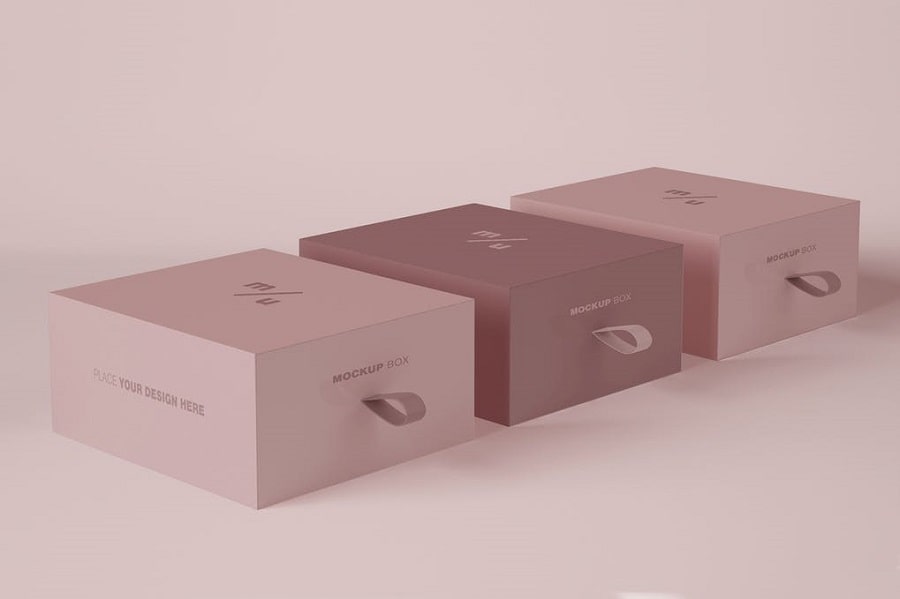 Dainty paper boxes lined up neatly. Customize them to look minimalist, or give them an exciting pop of color – your choice. It all takes a few seconds to edit and save.
23. Product Box Mockups
With 5 PSD mockups, this collection features different scenes with lots of light that's clean and fitting for any product. You can adjust to your liking in just 3 steps – double-click on the Smart Object Layer, drag-and-drop your design, adjust, and save.
24. Package Box Mockup
One_Zero brings you this high-quality professional template that includes 3 files, fully separated objects and shadows, plus straightforward instructions.
25. Noodles Box Mockup Set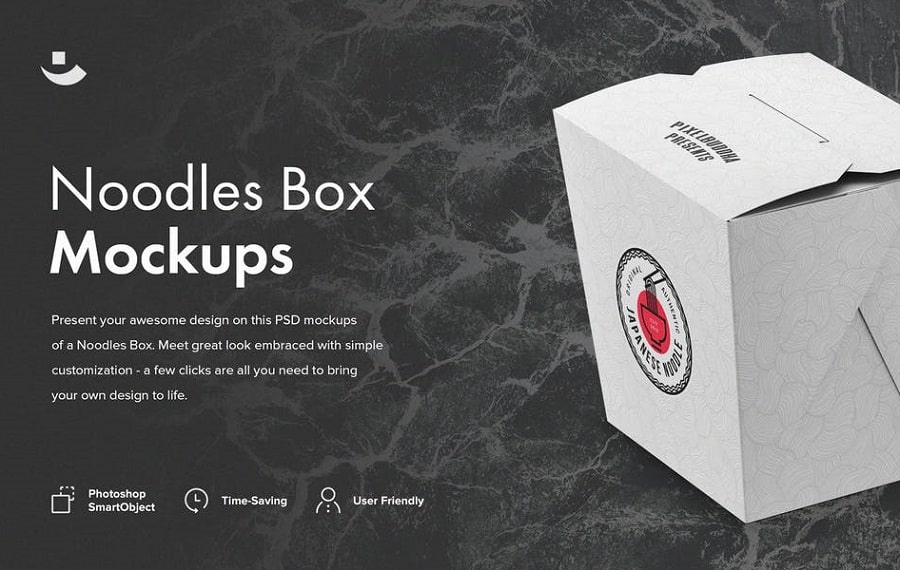 Make your customers' mouths water just with the packaging alone. Use this mockup set by Pixelbuddha Graphic that comes with 3 different angles per mockup. User-friendly and time-saving, it leaves you more room to grab a bite, too!
Download Noodles Box Mockup Set
26. Carton Box Mockup
This handy box template set by Yogurt86 contains 6 photorealistic presentations in 23×14x8cm natural dimensions. Compatible with Photoshop CS 5 or higher.
27. Jewelry Packaging Box Mockups
Show off custom jewelry designs using this elegant mockup bundle from h3-design. Includes (6) editable boxes with pillow inside, plus replaceable backgrounds.
Download Jewelry Packaging Box Mockups
28. Burger Box Mockup
Create the burger box of your dreams with this graphic template. You get 1 PSD file, in 3500 x 2250 pixels and 300 DPI high resolution. Edit it using Adobe Photoshop CS6 or higher.