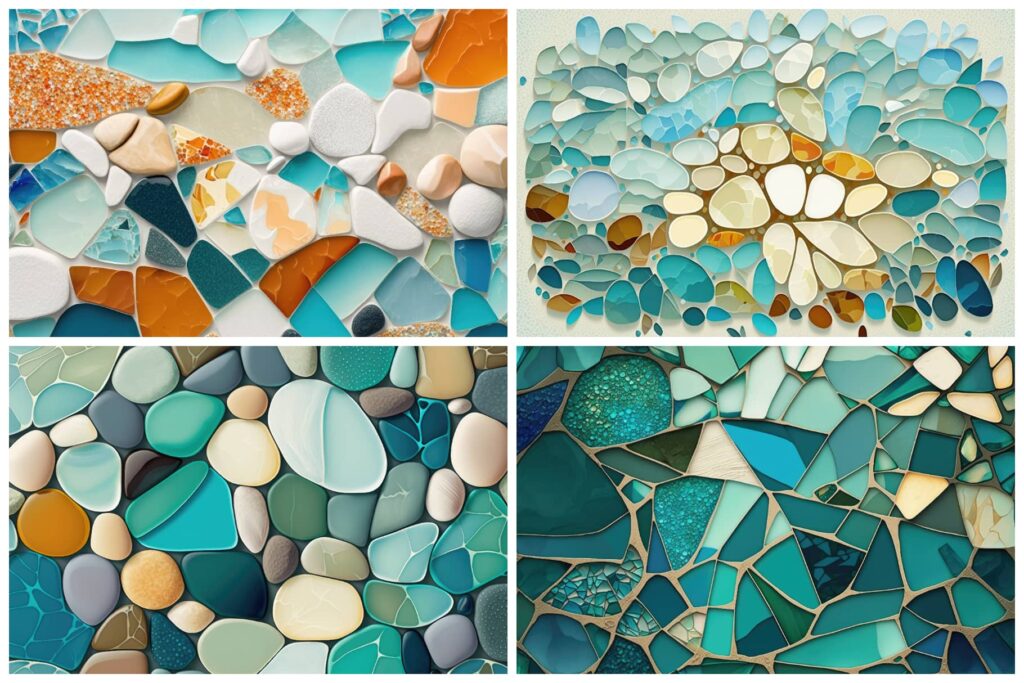 We are very excited to present you a collection of 16 stunning beach glass mosaic wallpapers. These high resolution backgrounds will elevate your design projects to the next level!
Each wallpaper boasts a unique design, featuring intricate arrangements of colorful glass fragments, evocative of the ocean's glistening waves.
These stunning backgrounds will transport you to a serene and peaceful world, making them the perfect backdrop for your web or print projects.
Whether you're creating a nautical-themed website or a beach-inspired brochure, our abstract beach glass mosaic wallpapers are the perfect way to add a touch of coastal charm to your designs.
File Contains:
16 (6144x4096px) PNG Backgrounds