Last Updated on June 26, 2023
Starting up or rebranding a bakery business can be difficult, especially when there are so many talented chefs in the baking world. While a logo itself may not be what makes your cakes great, it can certainly be the driving force that takes your business or business model to the next level.
Below are awesome cake logo ideas that you can use today to build your bakery brand and promote your awesome pastries in an instant. You wont be disappointed. The logos are simply too sweet to ignore (see what we did there?). 
Why you need a quality logo as an Emerging Brand? 
Professionalism
What separates you from the hundreds of other bakeries or cake companies and brands out there? When someone is looking for a quality pastry chef or cake designer to create a cake for a special occasion, they will look at the cakes you make, but what might draw people to your website, or page, or shop is actually the logo. 
People have come to associate having a logo with being an established company. Even if your company has been in business for years, not having a logo may cause clients to think you are newly formed. Even if you are a new company, a high-quality logo will make it seem like you are established. Fake it till you make it right? 
Personality is Key
As a baker or bakery company, you want your logo to reflect your creativity. Customers want to see that you can be creative and come up with new and exciting ideas. A great logo that looks modern and is high-quality is the perfect way to do that and make a great first impression.
You can project your company's personality through your logo. This will make your business more attractive to consumers. For example, using bright colors or a unique design shows innovation and originality.
Marketing Prospects
Brands make themselves visible by displaying their logos in different ways. Think about it, if you instead of logos you just saw the names of the companies that owned the brands. How many could you recognize on a billboard without the logo?
Most of the time, space is given to promote company products is limited and you need to use it as well as possible. For example, a banner on a website can't contain a full company description of ethics and brand beliefs.
Instead, the use of a logo will tell the user who owns the product and where it can be found. That's why having a good logo attached to your website or social media can greatly help you to market your brand, and you don't need to do a thing!
Morning Talk Logo Template 
Bread Skull – Mascot Logo

Cakehead Logo 
Coffee and Bake Logo 
Download the Coffee and Bake Logo here!
Wheat Bread Logo Template 
Download the Wheat Bread Logo here!
Planet Donut Food Logo Template 
Download the Planet Donut logo here!
Bread Shop Logo 
Cake Baker Logo Template 
Dansel Bakery Logo Template 
Bakery Logo Template 
Download the Bakery Logo here!
Bakery Logo Template 
Breakfast Cafe Logo Template 
Vintage Bakery Logos Design Vector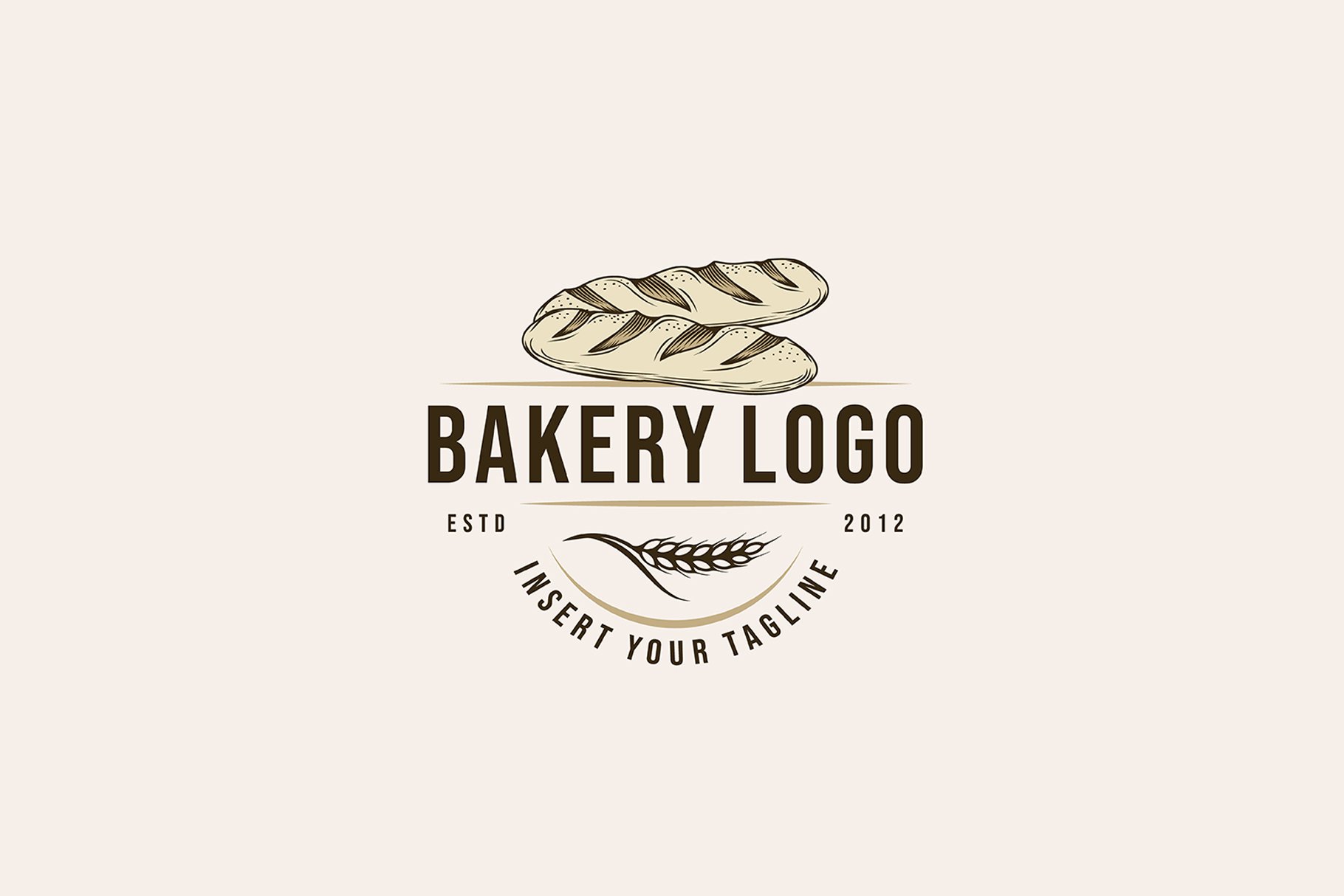 Download this bakery logo here!
Bakery Label Vector Design Template 
Download the Bakery Label Vector here!
Crop Investment Logo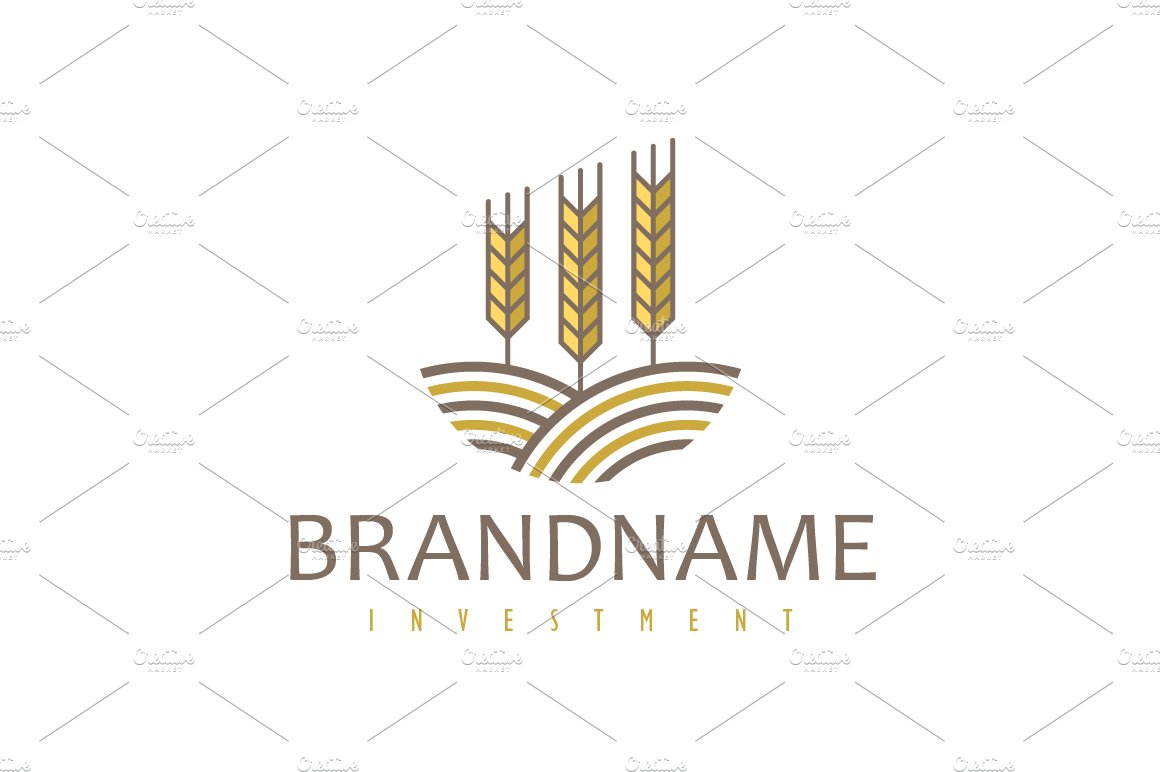 Download the Crop investment logo here!
Chef Hat Cooking Logo Template
Download the Chef Hat Cooking Template here!
Grain wheat with Hands Logo Design 
Download the Grain Wheat Logo here
Home Bread Brand Bakery Pastry Logo 
Download the Home Bread Logo here!
Chef Hat Love Heart Restaurant Logo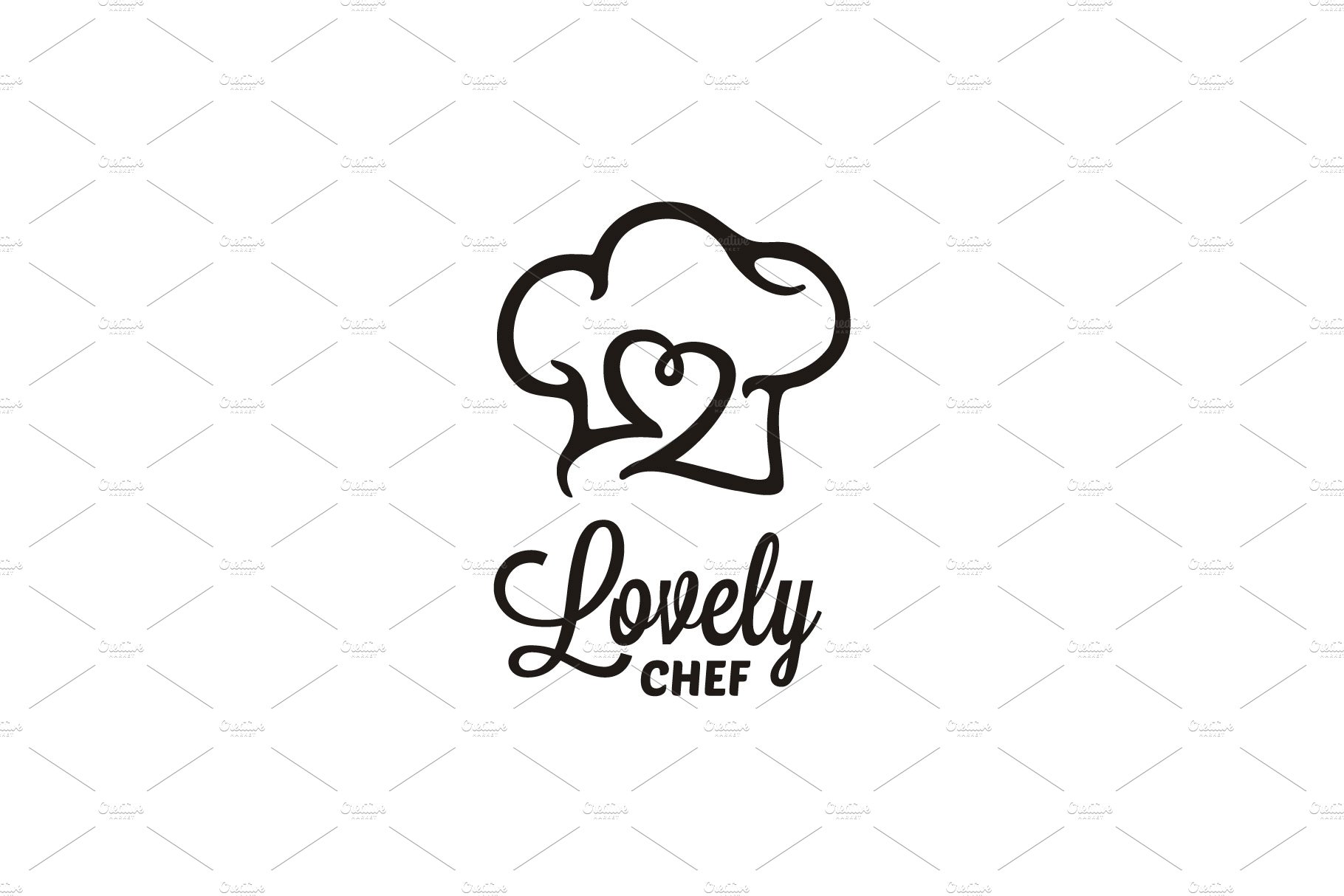 Download the Chef Hat Love Heart Logo here!
Creative Illustration Wheat Logo 
Download the Creative Illustration Logo here!
Kitchen Cook Logos Pack 
Love Cake Wedding Bakery Hipster
Download this beautiful Wedding Bakery log here!
Baker Shop Logo Set 
Bakery Logos Templates Vol.1 
Download the templates right here!
Bakery Logos and Badges 
Download Bakery Badges and Logos here!
Bakery Logotypes and Badges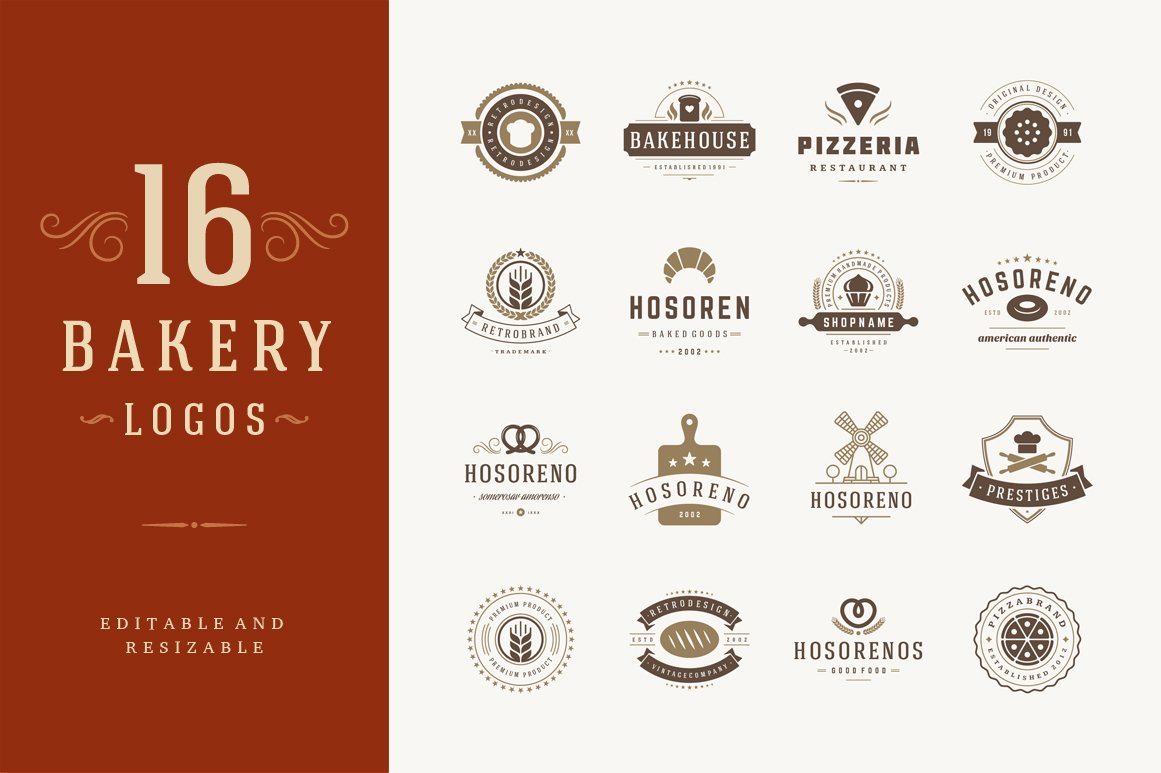 Bakery Logos and Badges 
Download the Logos and Badges here!
Bakery Logos 
Download the Bakery Logo here!
Bakery Logos and Badges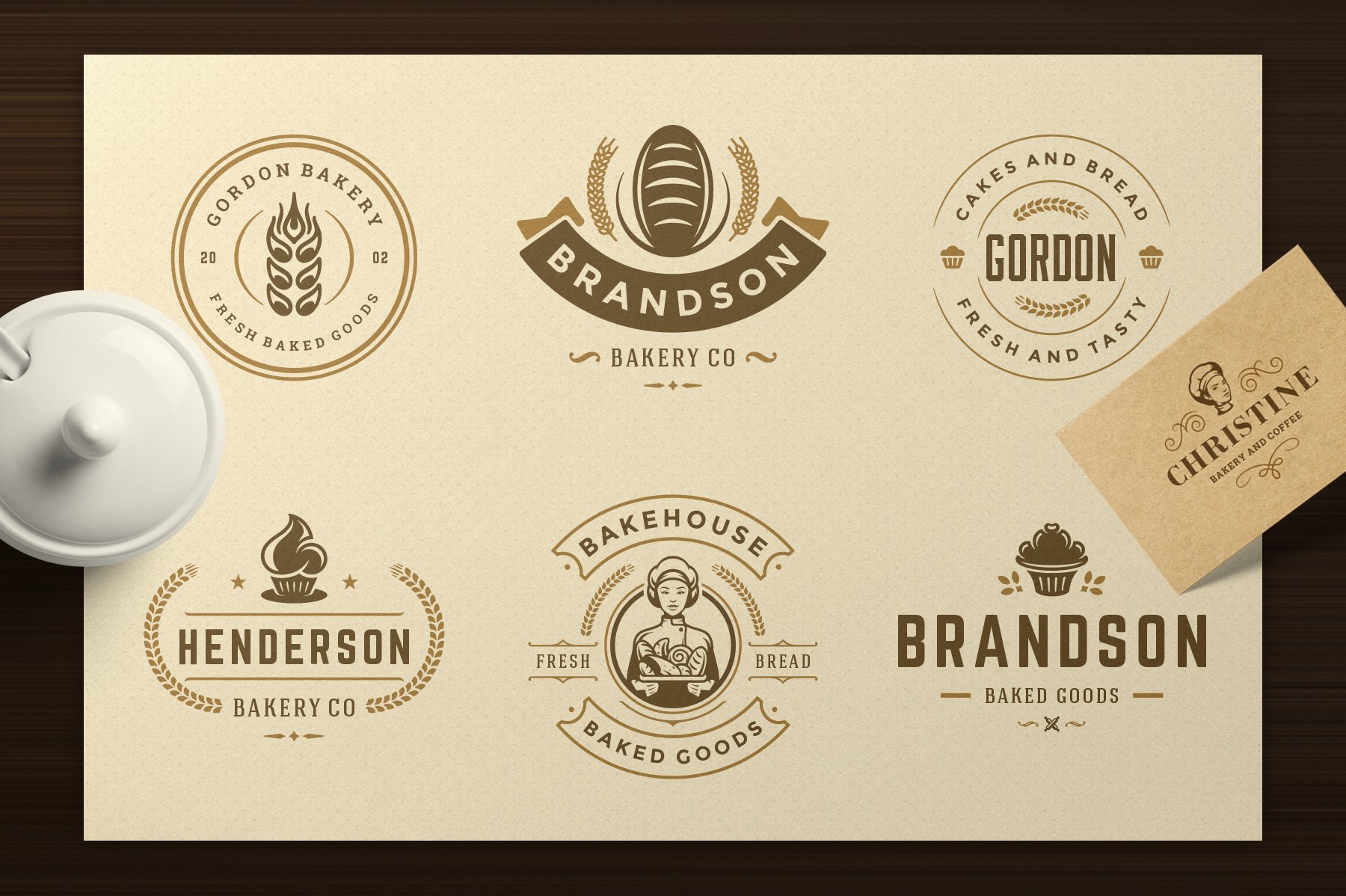 Download the Bakery Logos and Badges here!
Bakery Logotypes and Badges 
Download the 50 Bakery Logotypes here!
Bakery Logo Set 
Vintage Hand Drawn Bakery Logos
Download these hand drawn bakery logos here!
Vintage Bakery Emblems Part 2 
Bakery Logos Bundle 
Download the Bakery Logos Bundle here!
Bakery Logo 
Download the Bakery logo here!