Baby Doll is a script, handwritten font that has been around for slightly over a decade. It was introduced way back in 2011.

True to its name, the Baby Doll typeface features plenty of charming elements that make it appropriate for kid-friendly design projects. The font is especially famous for its cursive letterforms, which lets it bring out the best in every design work it's executed on.

Below are additional interesting facts about Baby Doll and why you should think about adding this to your design toolkit.
Who Designed Baby Doll Font?
Baby Doll was created by a font designer known as Denise Bentulan. The font first emerged in 2011, which implies that it must have been designed around the same period.

In addition to creating Baby Doll, Bentulan also takes care of much of the font's publishing work. The typeface is officially available through DeviantArt. The designer's website has since been inactive.
Note that Baby Doll is free for personal use only. Contact the font designer at dnn.bntln@yahoo.com before using it on commercial or for-profit design projects.
Features of Baby Doll Font
Baby Doll is designed using characters and alternates that appear to wiggle along the baseline. Thanks to the wiggly design, the font can add a luxurious and romantic feel to any text it's applied on.

Baby Doll is currently available only in the Regular style. However, the font makes up for that limitation with its wide character range, which includes 118 glyphs and 240 characters.
Another thing to love about Baby Doll is that it provides multilingual support. Presently, you can access the font in more than 60 languages. These range from widely-spoken languages like English and Spanish to fairly uncommon ones like Zulu and Icelandic.
How Do You Apply Baby Doll Font?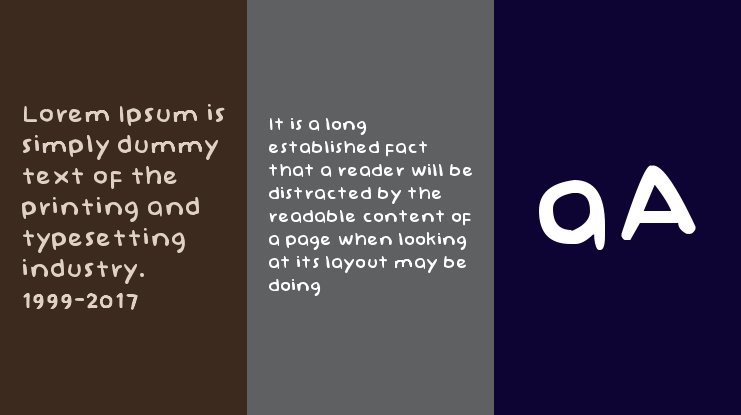 Baby Doll's beautiful, uneven letterforms make it especially great for creating cute designs, such as wedding invitation cards, Good Morning texts, and anniversary cards. The font is also perfect for child-themed design projects, such as when branding kid apparel.

There's a wide range of other areas where the Baby Doll font would look excellent. Examples include apparel branding, customized homeware branding, social media posts, and PowerPoint Presentations, to mention but a few. To make the most of Baby Doll, try using it on casual as opposed to formal concepts.
Where to Download Baby Doll Font
Baby Doll is available on numerous websites, including 1001 Free Fonts, and Font Mirror. You can also access the typeface on Fonts 4 Free, Font Meme, DaFont, and Font Get websites.

To download Baby Doll, simply choose your preferred file size and file format, then hit the 'Download' link. The font is available for PC, Mac, Linux, iOS and Android.