Last Updated on January 5, 2023
When it comes to fonts, scripts can have a lot to say. Regularly used in greeting cards and labels, scripts can add romance, magic, and elegance into any work. If your project needs a little bit of these elements, you'll be glad to have the Aurora Script by freelance designer and illustrator, Andrey Sharonov, in your arsenal.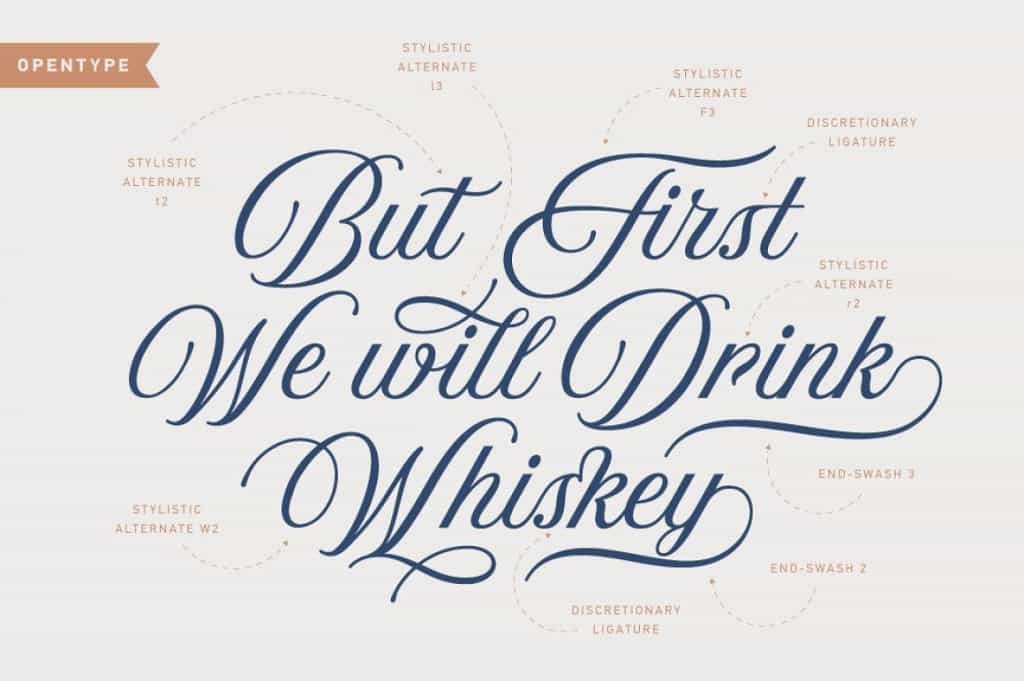 The Aurora Script features regular and aged versions to create a luxurious look. The package also comes with stylistic alternates (for uppercase and lowercase), a bonus of 9 vintage frames, as well as multilingual support for the following languages: English, Danish, Dutch, Estonian, Faroese, Filipino, Finnish, French, German, Hungarian, Icelandic, Irish, Italian, Norwegian, Polish, Portuguese, Spanish, and Swedish. When used along with the frames, the font certainly stands out to impress.

If you're looking for the ideal script typeface for use in labels and/or cards, the Aurora Script is perfect for you. Whether it's for invitations, business cards, bookmarks, or as bottle labels, this font lends a magical yet classy appearance that's sure to delight. It's great for commercial or personal use. So go ahead and try it – the possibilities are limitless if you use your imagination.
What are you waiting for? Create something classic and magical by downloading the font today!