Last Updated on June 10, 2022
Apple Inc. is an American multinational technology company best known for its computer software.
The company also deals in a wide range of consumer electronics and online services. It's the fourth-largest personal computers (PC) vendor by unit sales and the fourth-largest smartphone manufacturer in the world.
Brief History of Apple Inc.
Apple was founded on April 1, 1976, by Steve Jobs, Steve Wozniak, and Ronald Wayne. It was previously known as Apple Computer Company (from 1976 to 1977) and Apple Computer, Inc. (from 1977 to 2007), before eventually becoming Apple Inc.
Along with the name change came immeasurable growth over the years. As of 2021, Apple had more than 510 retail stores worldwide. Although headquartered in 1 Apple Park Way, Cupertino, California, Apple's products appeal to consumers all over the world. The company is mainly known for its Macintosh, iPod, iPhone, and iPad.

Apple is currently ranked the world's largest information technology company by revenue generation. The company's total revenue in 2021 was a jaw-dropping $365.8 billion.
Apple is also the most valuable brand on the planet, a title it has held since January 2021. Amazon follows closely, with Alphabet (Google) and Microsoft coming at a distant third and fourth, respectively.

As an information technology giant, Apple is a member of the Big Five, a league of America's most valuable technology companies. Other members in this exclusive club include Amazon, Google, Microsoft, and Meta Platforms, Inc. (formerly Facebook company).
What font does Apple use?
Apple uses the San Francisco font on all its official logos, products, and branding materials.
San Francisco is a neo-grotesque typeface designed by Apple itself. The font was inspired by Helvetica and FF DIN. It was first released to designers and developers on November 18, 2014. And despite the name similarities, the San Francisco font has nothing to do with the city.
San Francisco was the first in-house font designed by Apple in over 20 years. The font stands out for its clean and compact shapes, as well as subtle roundness. There's also considerable space between the letters and characters. All these features work synergistically to enhance its overall appeal and legibility.
Apple used Helvetica Neue as its official typeface before developing and adopting San Francisco. And as we've mentioned, San Francisco was actually inspired by Helvetica. That explains the subtle differences between the two fonts.
However, San Francisco scores higher than its predecessor when it comes to enhancing Apple's visual identity. Although it's still an austere sans-serif typeface, San Francisco particularly stands out for its boldness and texture.
San Francisco also features elements of the iconic German typeface DIN. For instance, there's ample room between the characters in the lettering. That improves the font's legibility, especially on tiny digital display surfaces like mobile screens.
Since its introduction by Apple, San Francisco has gradually become the official font on the company's hardware and software products. Several versions of the font have also emerged over the years. These variants are used on specific products by the company.
Examples include;

a) San Francisco (SF) Compact

SF Compact is a compact font introduced by apple in 2015. The font is widely used on Apple's product texts and photo editing software. It's also the primary font on watchOS.

b) San Francisco (SF) UI/San Francisco (SF) Pro

SF Pro is a normal font also introduced in 2015. It's mainly evident on Apple's iOS, macOS, and tvOS devices. Apple also uses this font on most of its promotional materials.

c) San Francisco (SF) Condensed

This condensed version of Apple's San Francisco font first appeared in 2016. It's the font apple uses on its news articles, press releases, stocks information, and maps.

d) San Francisco (SF) Mono

Apple's terminal, console, Xcode, and photo memories come in San Francisco Mono. The font is a monospaced variant introduced in 2016.

e) San Francisco (SF) Hello

Another San Francisco variant introduced in 2016, SF Hello is a normal font that appears in some printed materials by Apple.

f) San Francisco (SF) Cash

SF Cash is a condensed San Francisco version released in 2017. It's the primary font used in Apple Cash.

g) San Francisco (SF) Shields

SG Shields first appeared in 2018. The font is widely used in Apple Maps.

h) San Francisco (SF) Extra Compact

This font was released in 2019. It's the main font Apple uses on its cameras.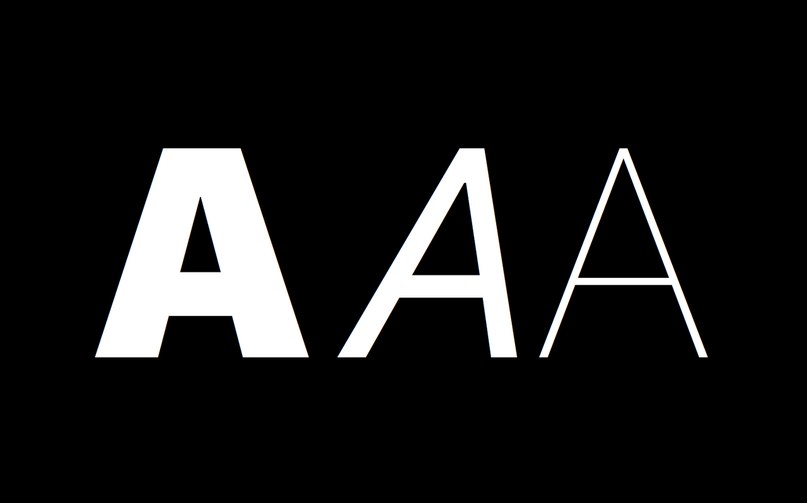 Apple has introduced a couple of other fonts besides the above variants. A notable mention is the SF Serif.

SF Serif is a serif variant released on June 3, 2019, under the name New York. The font was initially adopted as the primary typeface for the redesigned Apple Books app for iOS12.

New York also has several other variants. They include New York Small, New York Medium, New York Large, and New York Extra Large.
Where to Download the San Francisco Font
As it's Apple's property, the best place to download the San Francisco font is on Apple's website.

However, note that the font is licensed only to registered independent developers for designing products for Apple's platforms. In other words, you cannot use it for free, especially NOT on commercial projects.